Camp Cody - Thorvald Nielsen
* Scans of Linda Hart's Great Uncle at Camp Cody *
| | |
| --- | --- |
| | |
| Portrait of Thorvald Nielsen | Thorvald Nielsen at Camp Cody |
| | |
| --- | --- |
| | |
| Thorvald Nielsen Friends in the Town of Deming | Thorvald Nielsen Friends in the Town of Deming |
| | |
| --- | --- |
| | |
| Thorvald's Friends Standing High On a Yucca Plant | Thorvald's Friend, Doctor Jack, With His Army Pack |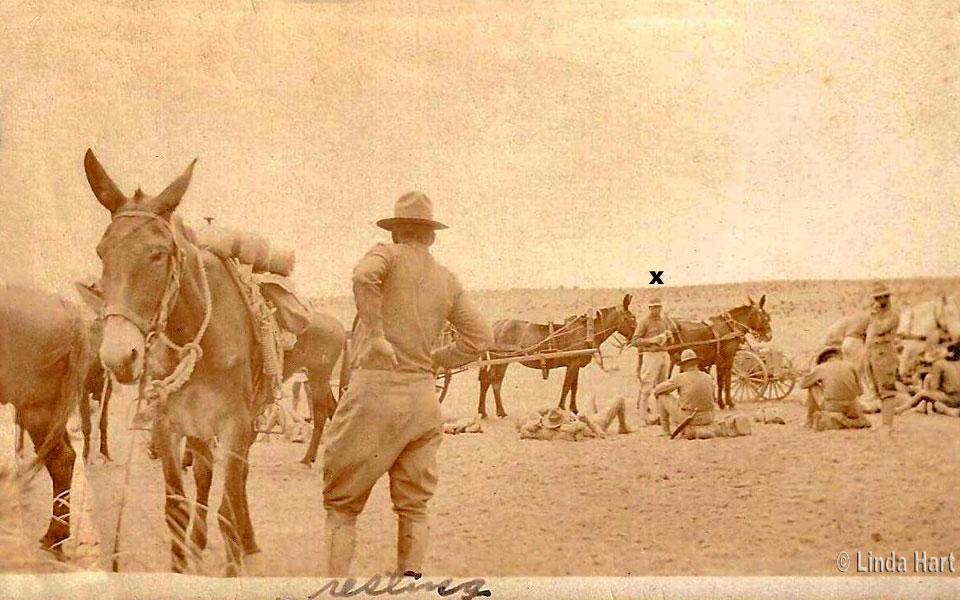 Thorvald Nielsen (x) Resting after a long Hike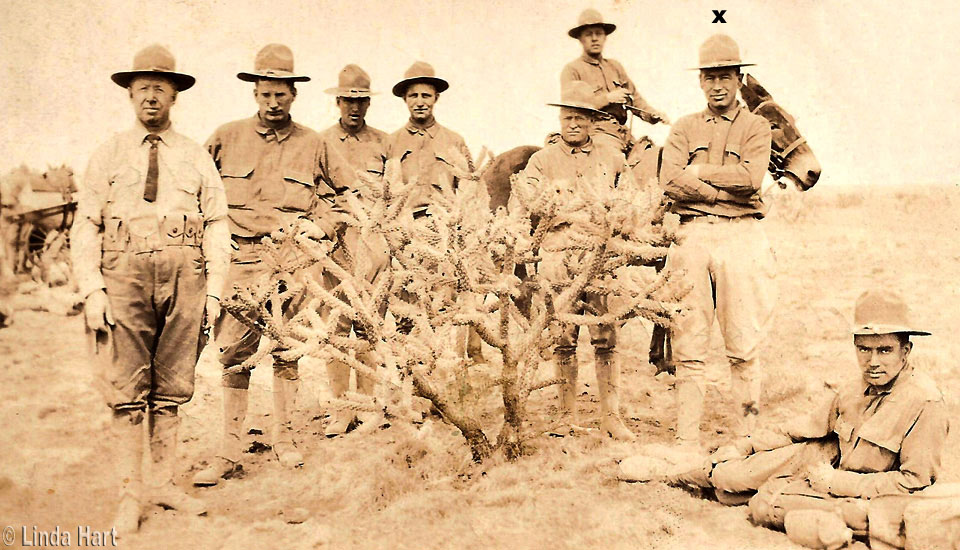 Thorvald Nielsen (x) with man from the Y.M.C.A.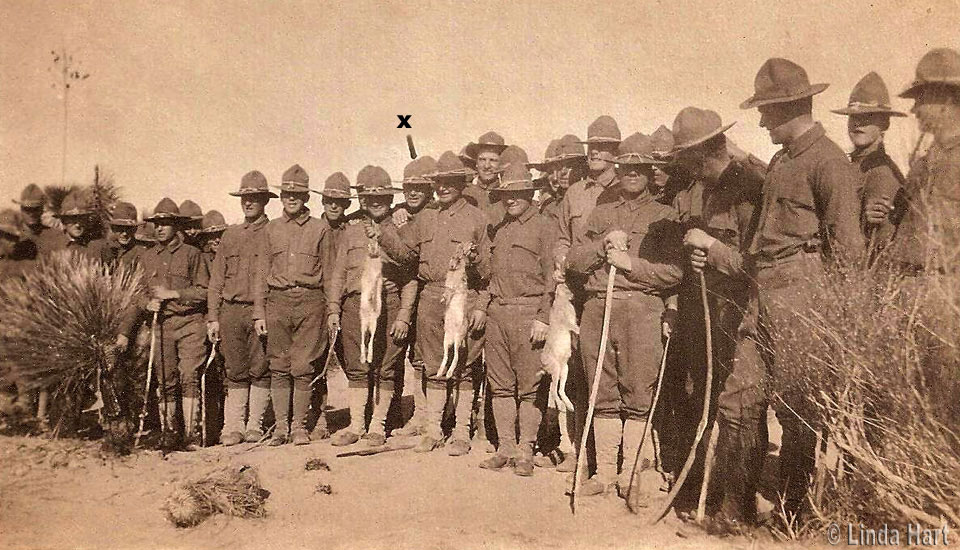 Thorvald Nielsen (x) On a Rabbit Hunt With Soldiers from the 136th Infantry Machine Gun Co.
All Scans Donated by Linda Hart
---
Acknowledgments: I wish to express my sincere appreciation to Linda Hart for donating her
scanned photographs. These pictures belonged to her Great Uncle. Thank you very much Linda
for sharing these pictures with everyone and for helping me to preserve the history of Camp Cody.
I do not own any of the actual Photographs or items on this Camp Cody Web site.