Camp Cody - Jerry W. Byers
* Marvin and Carolyn Bixby's Camp Cody Scans *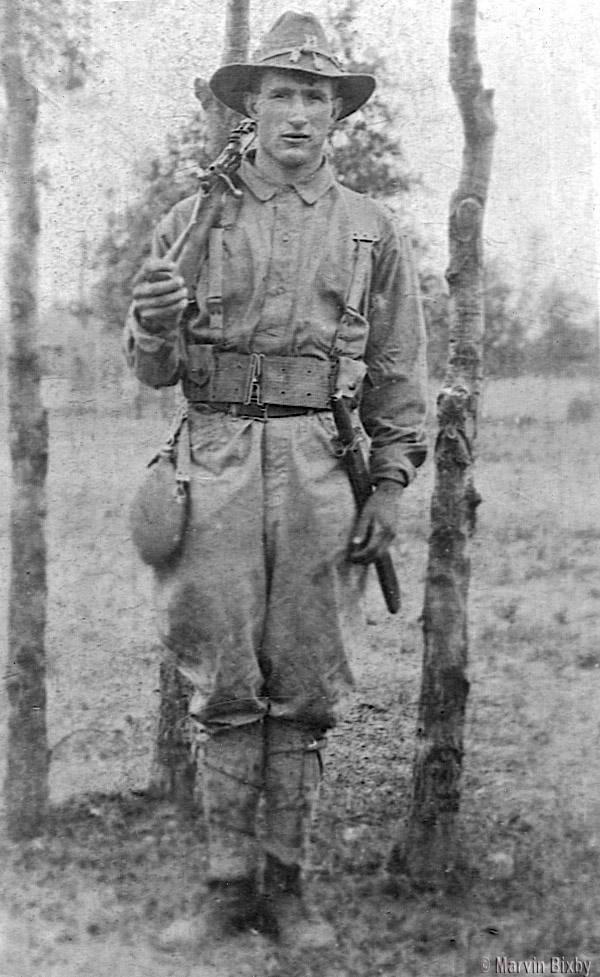 Jerry W. Byers was a Driver at Camp Cody - Battery A - 126th Field Artillery. He towed Cannons
and Ammunition Carts using horses. The "Driver" rode on one of the horses. Teams of either
four, six or eight horses were used and one horse of each pair had a rider or "Driver"
mounted on them. Thus a six-horse team had three "Drivers" mounted.
List of Military Equipment that Jerry W. Byers, father of Carolyn Bixby, is wearing in the above picture.

M1907 Leggings
Cavalry type canteen strap
Belt with black open buckle
M1907 Sling for M1903 rifle
M1887 Canteen w/canvas cover
M1903 Cartridge Belt Suspenders
M1903 Mills nine pocket cartridge belt
M1902 campaign hat with red artillery cords
M1903 Shirt, 3-button pullover, reinforced at the elbows
M1912 Trousers, semi-breeches tapered to fit into leggings
On his shoulder is a M1903 "Springfield" rifle, caliber 30-06
US Model of 1905 Bayonet w/M1907 Scabbard w/swivel Belt Connector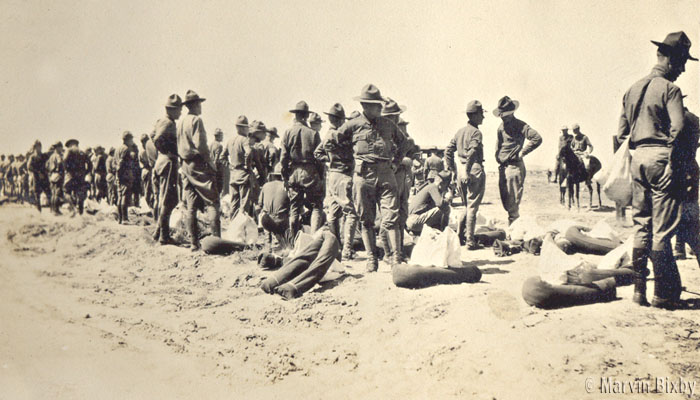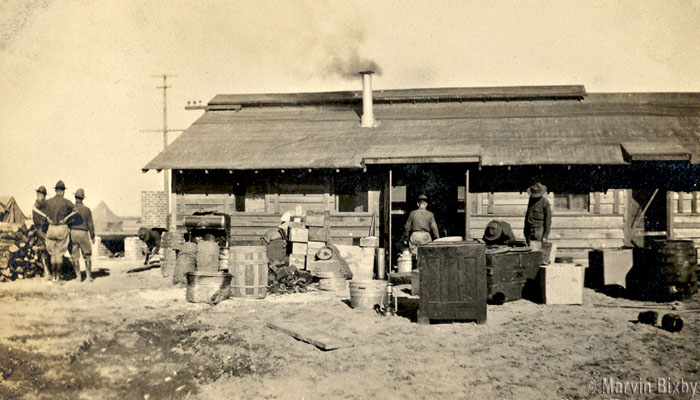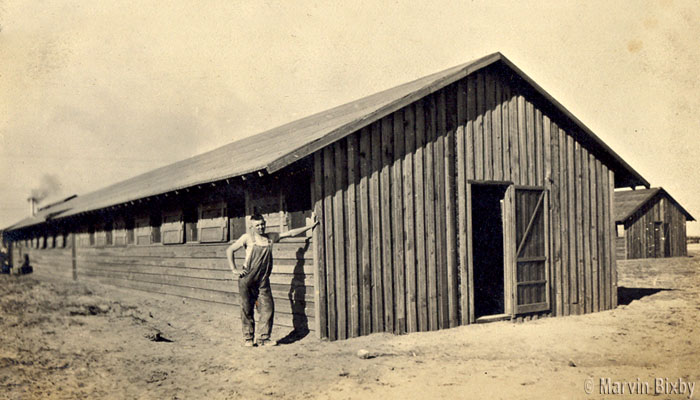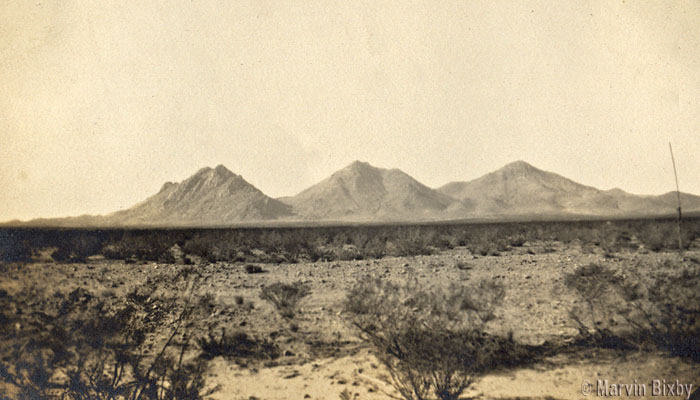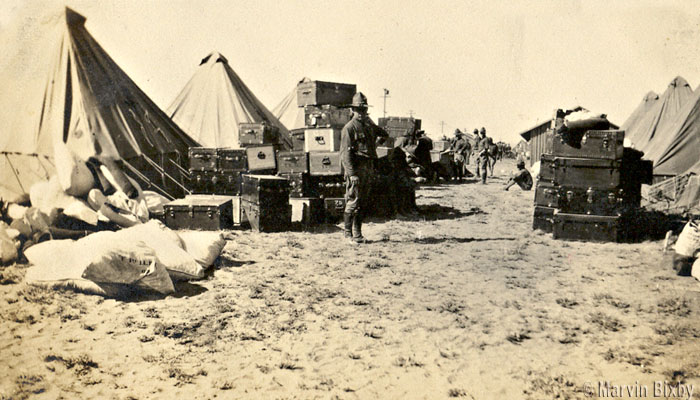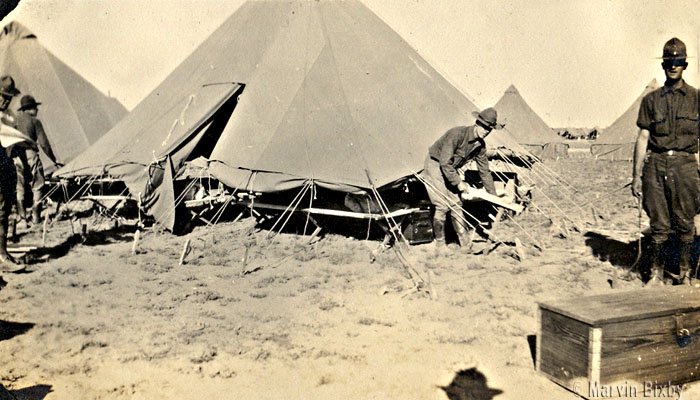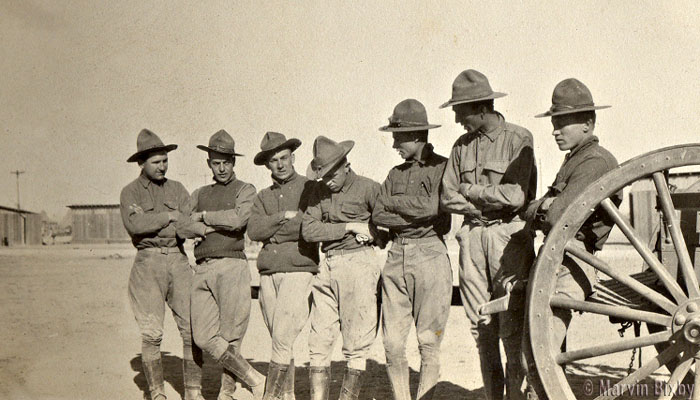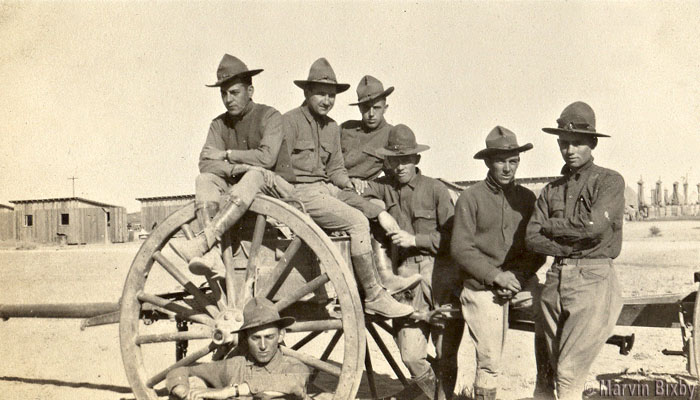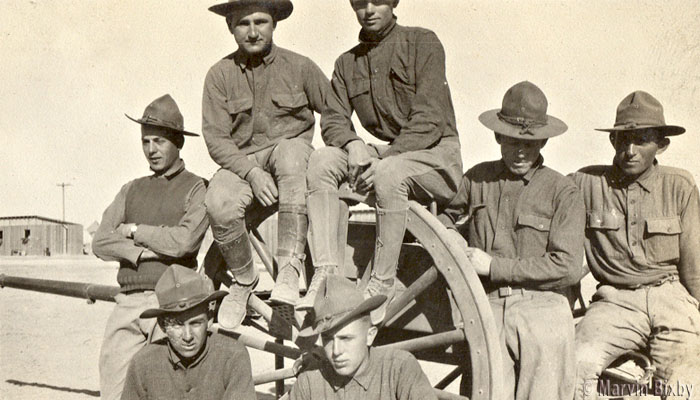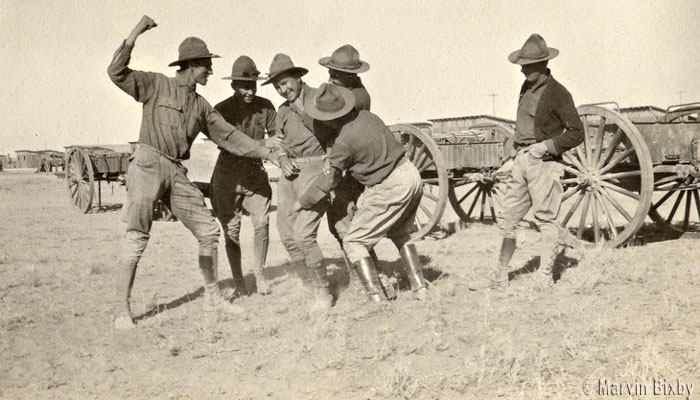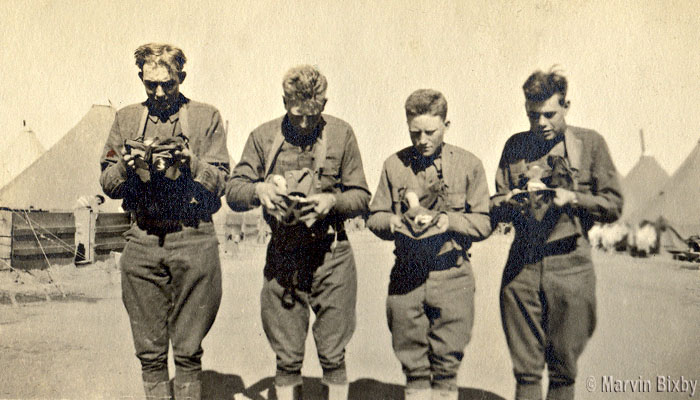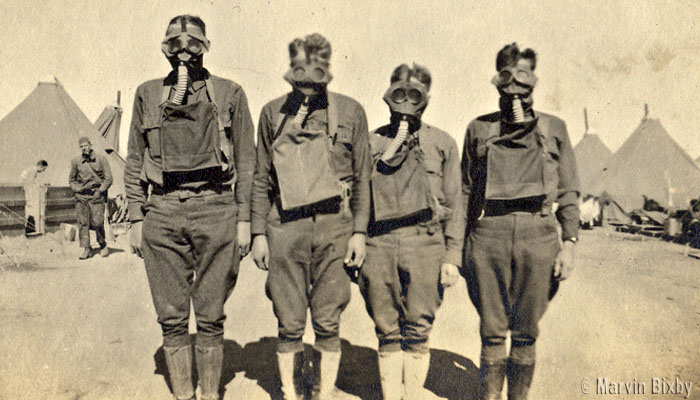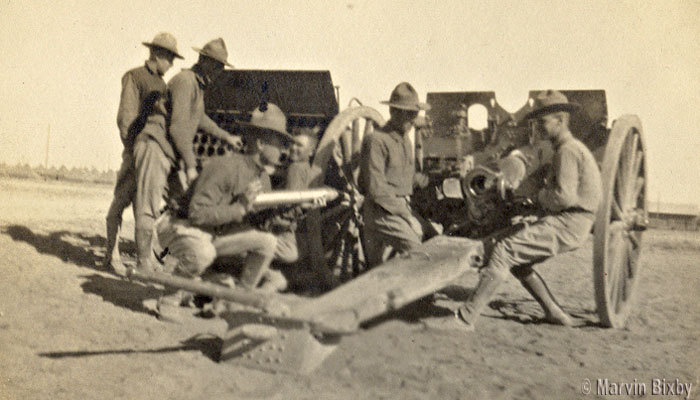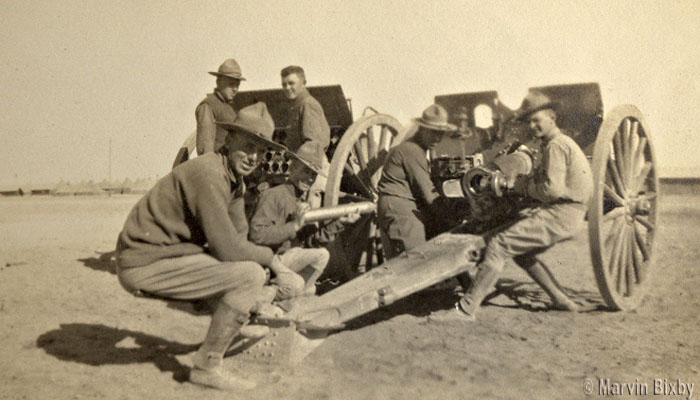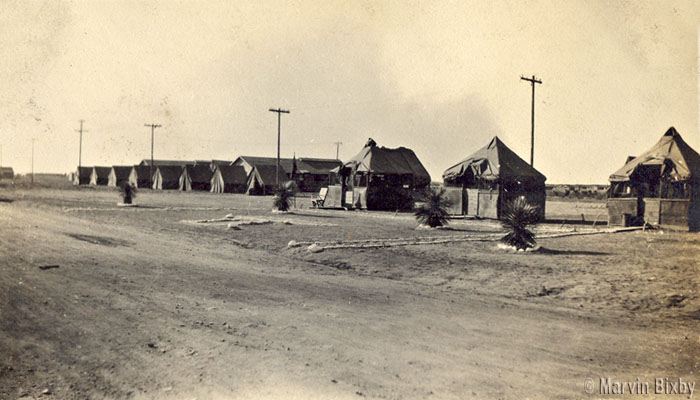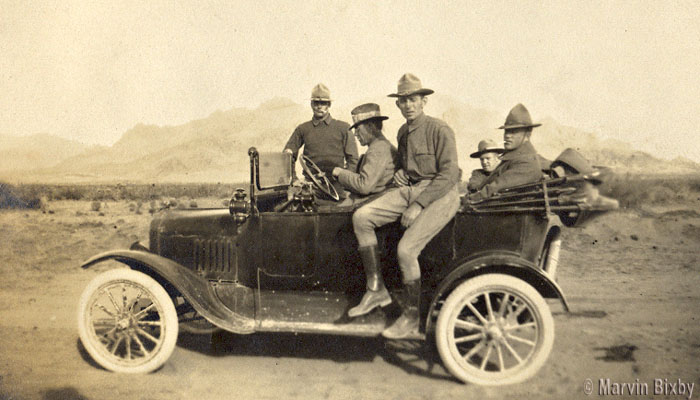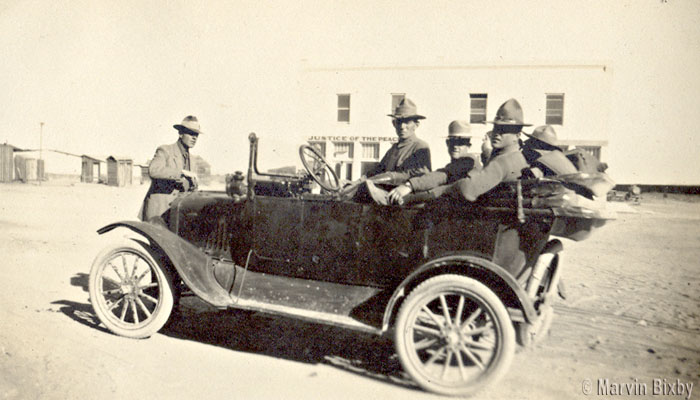 From left to right, picture shows a mounted driver behind a Caisson with three of
the crew hitching a ride on it. Ahead of the Caisson is a Limber with three more
of the crew. The three drivers can be seen in front of the Limber.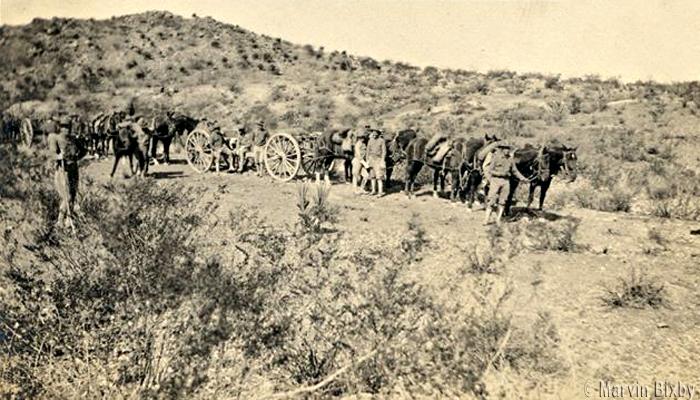 Six horse team pulling a Limber and Caisson.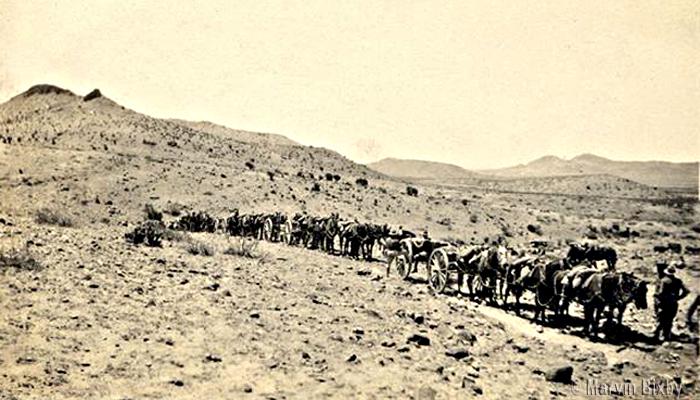 Battery "F" On The Move
Cannon Attached To Limber - Camp Cody
34th Division - 126th Field Artillery - Battery F
National Guard Unit - Des Moines, Iowa
Camp Cody - Deming, New Mexico
---
Acknowledgments: I wish to express my sincere appreciation to Marvin and Carolyn Bixby
for donating their scanned photographs. These pictures are from a soldier's photo album of the 34th
Division - 126th Field Artillery - Battery F. This National Guard group was from Des Moines, Iowa. Thank
you very much Marvin and Carolyn for sharing these pictures with everyone and for helping me to preserve the
history of Camp Cody. I do not own any of the actual photographs or items on this Camp Cody Web site.