Camp Cody - Marcos M. Montoya
* Dianne Montoya-Moore Grandfather's Camp Cody Scans *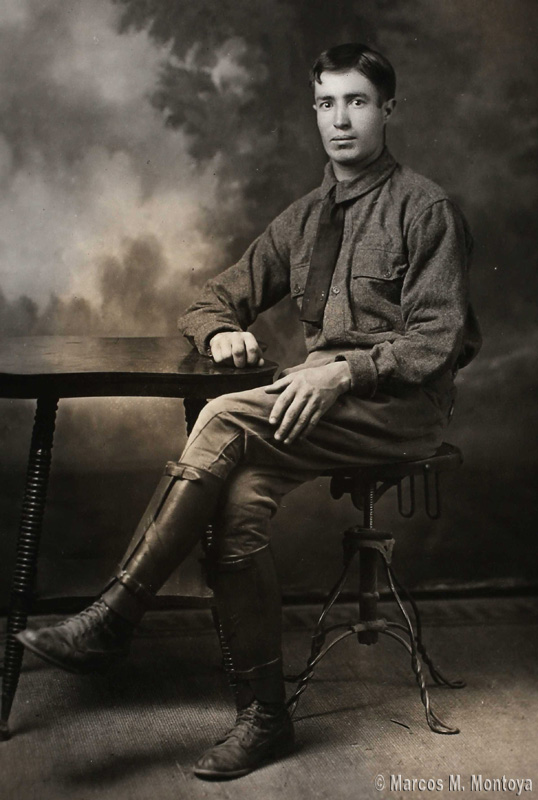 Marcos M. Montoya - WW1 Portrait - February 12, 1919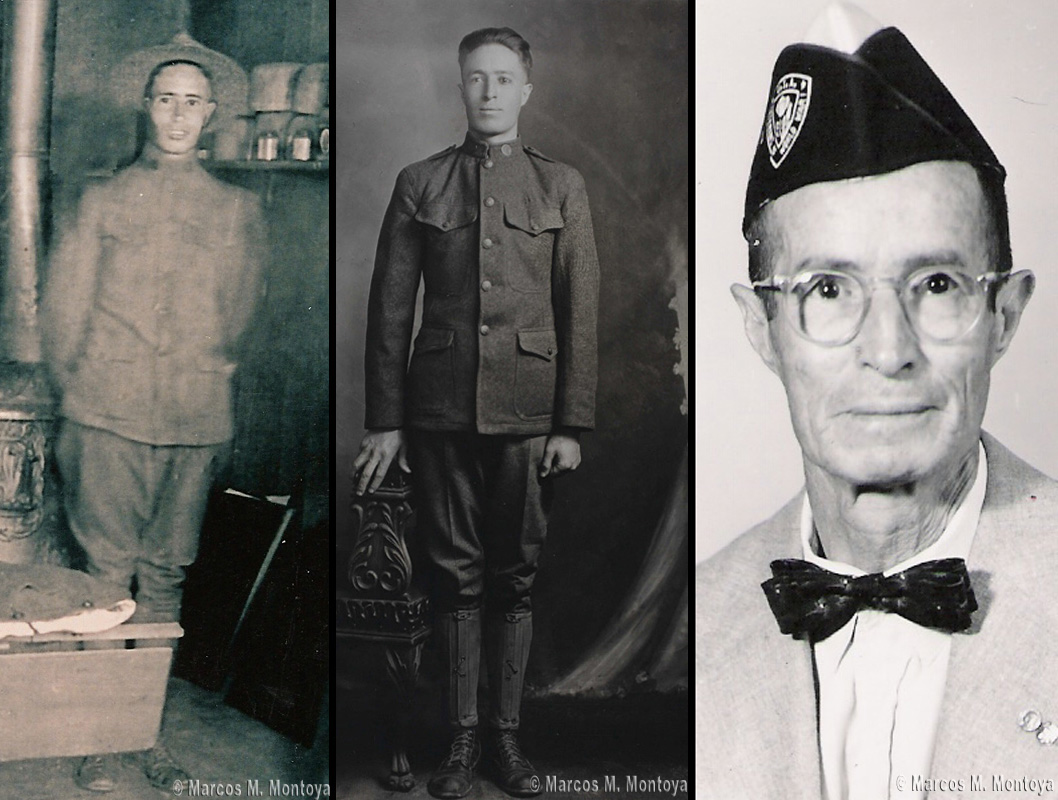 Marcos M. Montoya at Camp Cody - - Marcos Studio Portrait - - Marcos in the 1970s.
Marcos M. Montoya - Bakery Company #40 - Camp Cody - 1918
Marcos was from Santa Fe and was a professional baker all of his life
[Click for Enlargement]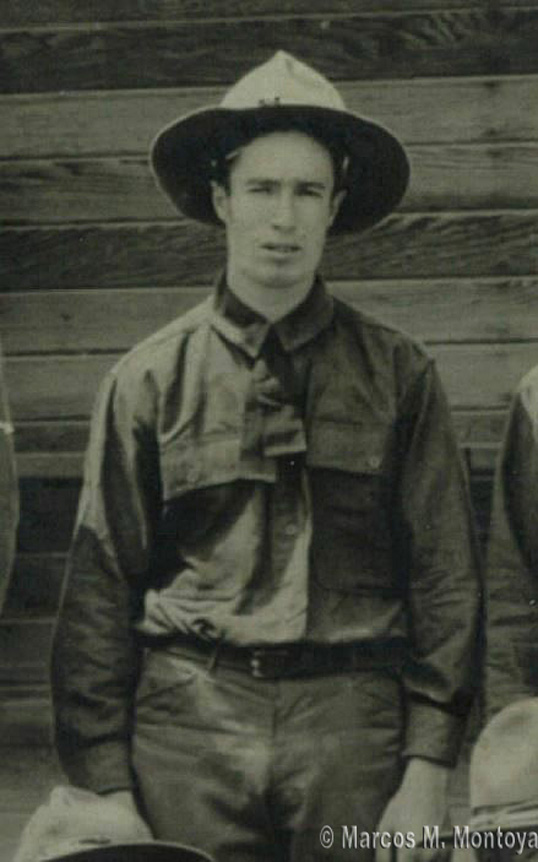 Marcos M. Montoya from Panorama Above - Camp Cody, Deming, New Mexico.
---
Acknowledgements: I wish to express my sincere appreciation to Dianne Montoya-Moore for donating her scanned
photographs. These pictures belonged to her grandfather, Marcos M. Montoya. Thank you very much Dianne Montoya-Moore
for sharing these pictures with everyone and for helping me to preserve the history of Camp Cody.
I do not own any of the actual Photographs or items on this Camp Cody Web site.