Camp Cody - John Frank Dedic
* Photographs Courtesy of Kenneth and Bonnie Dedic *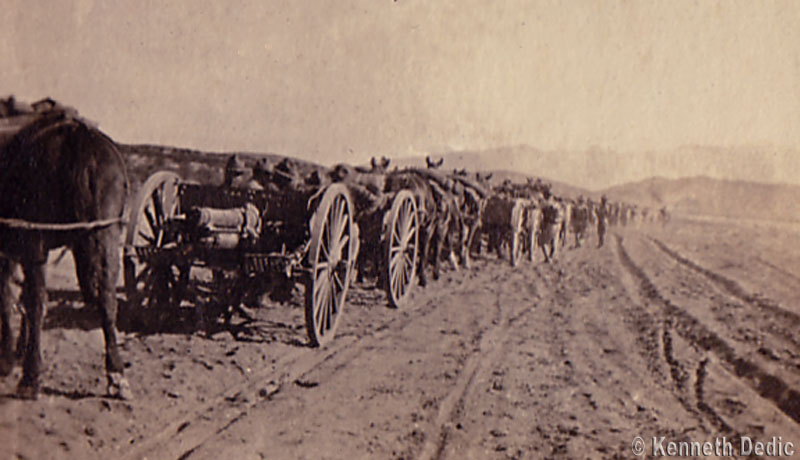 4th Section - Battery E - Camp Cody 1918
(1) Joe Strig or Krig (2) Whitney Martin (3) E. Lighter ????? (4) Serg. Earl or Carl Hunar (5) Cpl. Gunner Frank Horak
(6) M. Robertson (7) T. B_ethred (8) Rudolf Horak (9) John F. Dedic (10) John Suilsen ???? (11) Everett G. Leasure
(12) Cpl. Emil Horak (13) Rupert S. Nixon (14) H. Bartlett (15) Lloyd Primrose (16) Richard Burch (17) T. R. Ruth.
Handwriting on back of photo was very hard to read so some last names may be incorrect.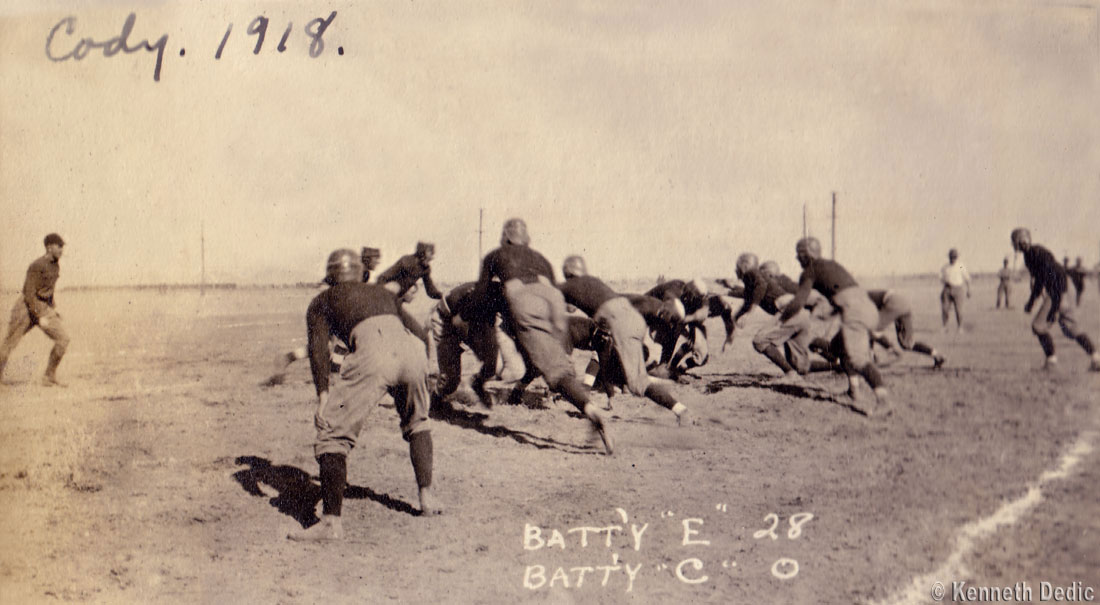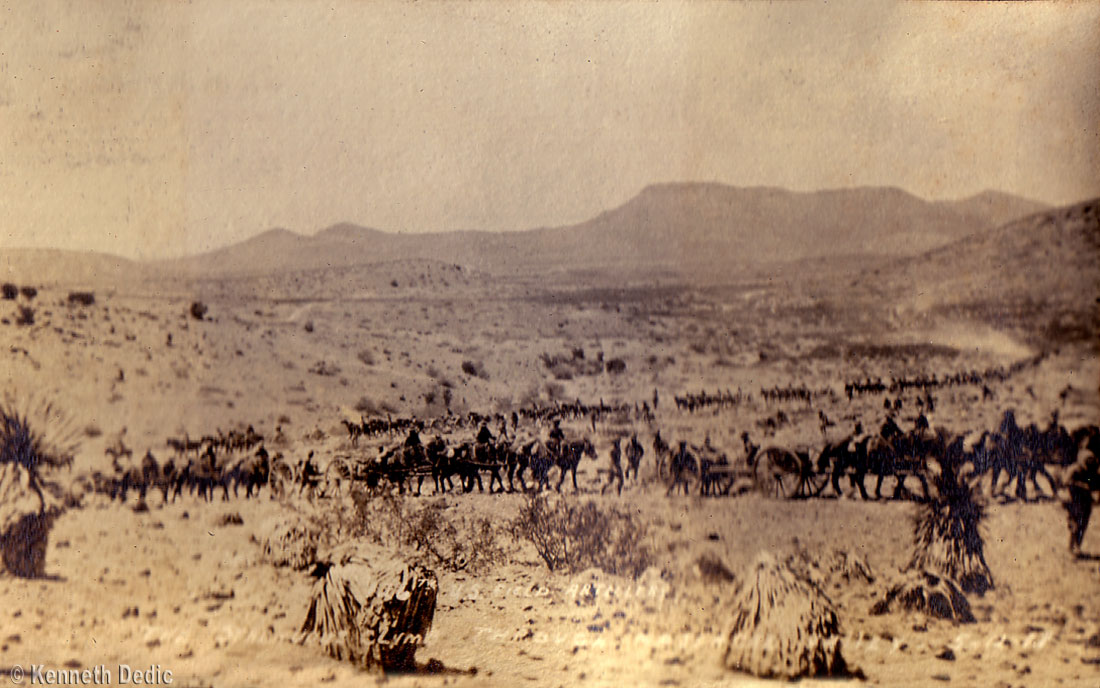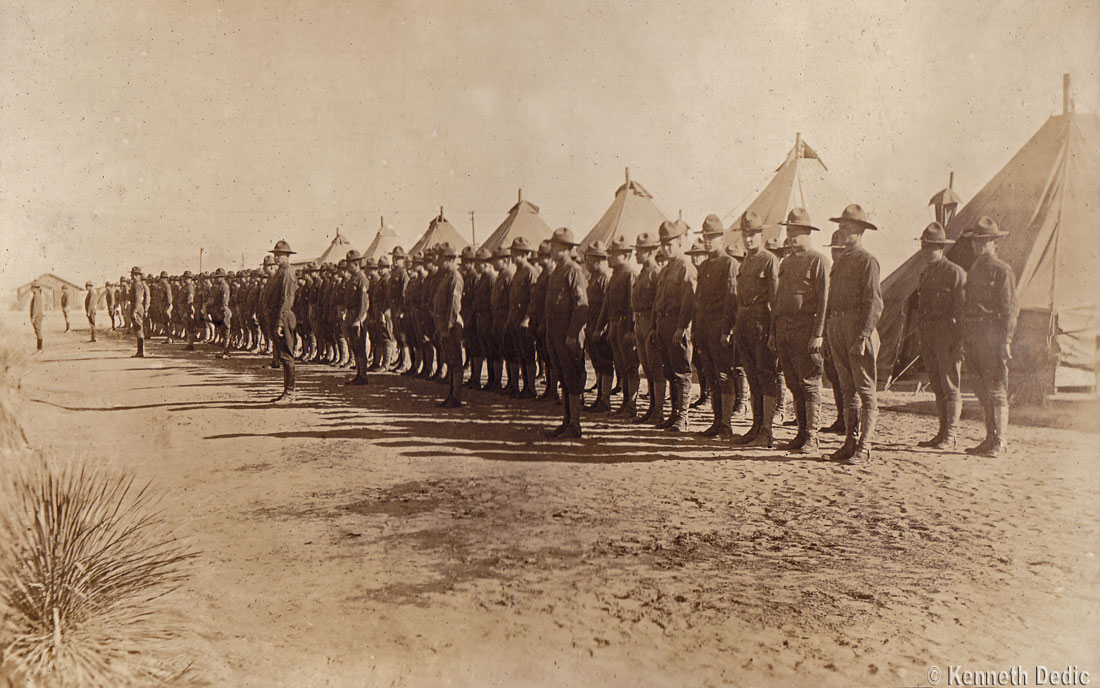 John Frank Dedic - Camp Cody - Deming, New Mexico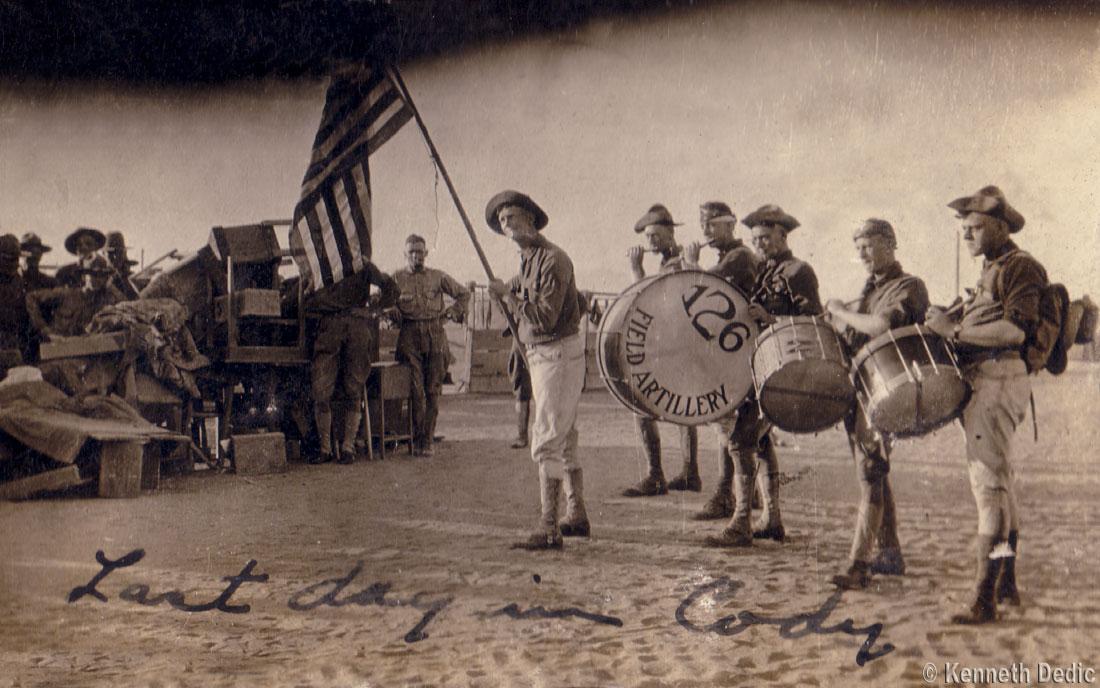 Last Day In Camp Cody - Deming, New Mexico
---
Acknowledgments: I wish to express my sincere appreciation to Kenneth and Bonnie Dedic for
donating these scanned photographs. The pictures belonged to Ken's Great Uncle, John Frank Dedic.
Thank you very much Kenneth for sharing these pictures with everyone and for helping me to preserve the
history of Camp Cody. I do not own any of the actual photographs or items on this Camp Cody Web site.