* Photographs Courtesy of Larry Beaver - November 2007 *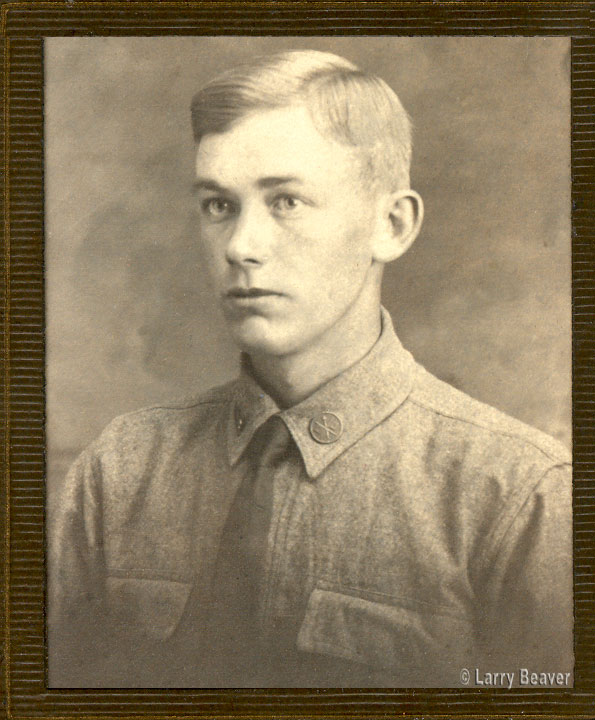 Henry Beaver - Studio Portrait at Camp Cody, Deming, New Mexico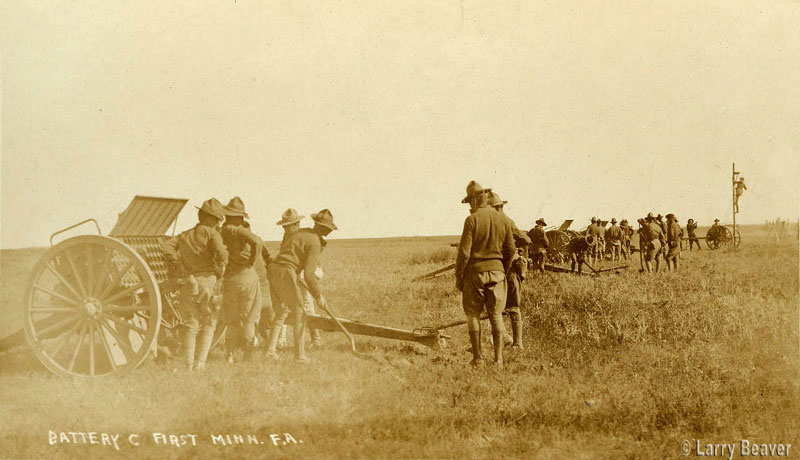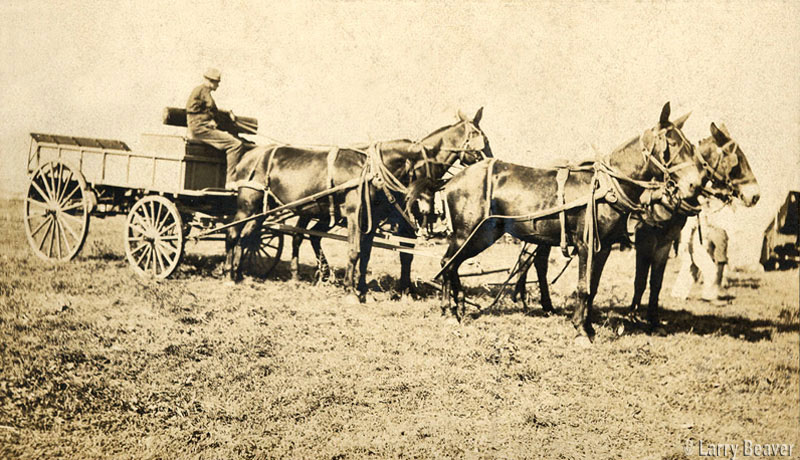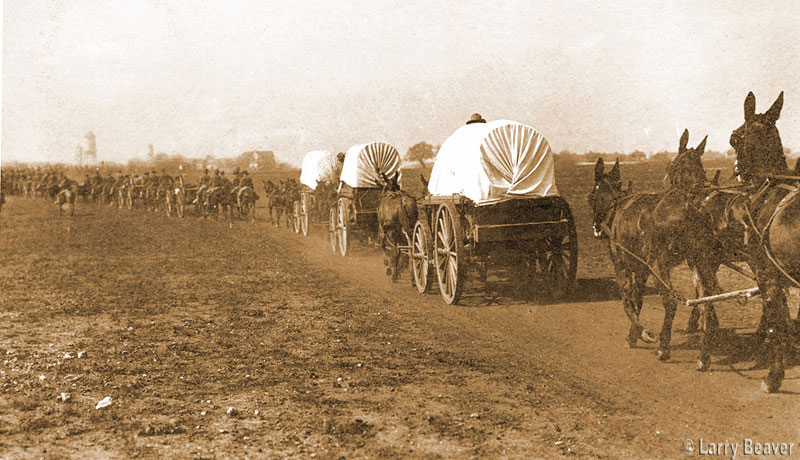 Henry Beaver and His Stuck Truck - Camp Cody - Deming - New Mexico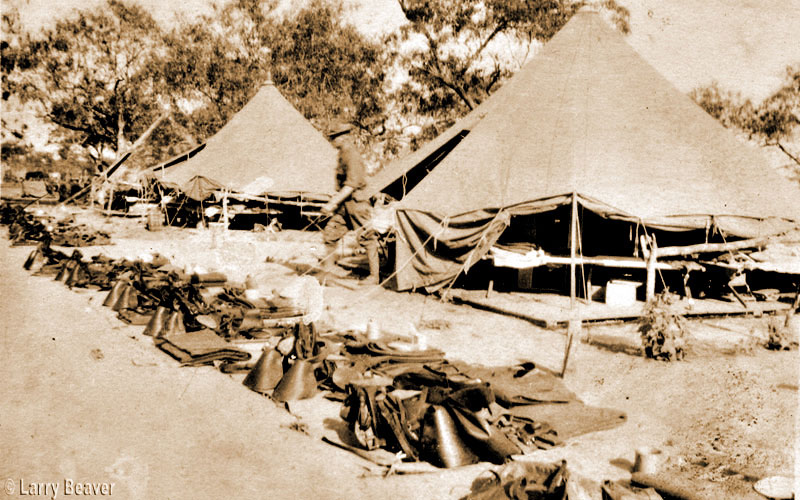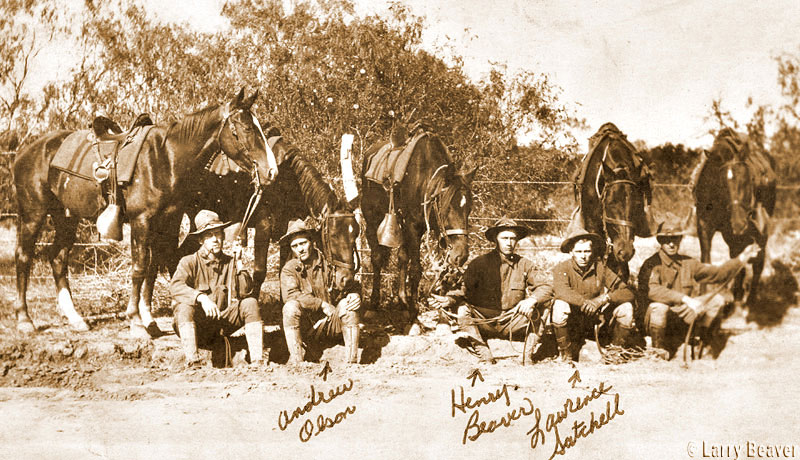 Men are First Sgt Andrew Olsen, Sgt. Henry Beaver, and First Sgt. Lawrence Satchell
all from Fremont, NE with the 109th Field Signal Battalion, 34 Division at Camp Cody.
Group of photographs from Larry Beaver's Collection that had belonged to his father, Henry Beaver.
Henry served with the Nebraska National Guard and was stationed at Llano Grande, Texas, until February 1917.
Henry then trained for WW1 at Camp Cody, New Mexico. He was in Company "B" Signal Corps - 109th Field Signal
Battalion - 34th 'Sandstorm' Division. Thanks to Larry Beaver for sharing scans of his father's keepsakes.
---
---
* New Scans Courtesy of Larry Beaver - January 2008 *
---
Field Encampment
Signal Corps On 15 Day Hike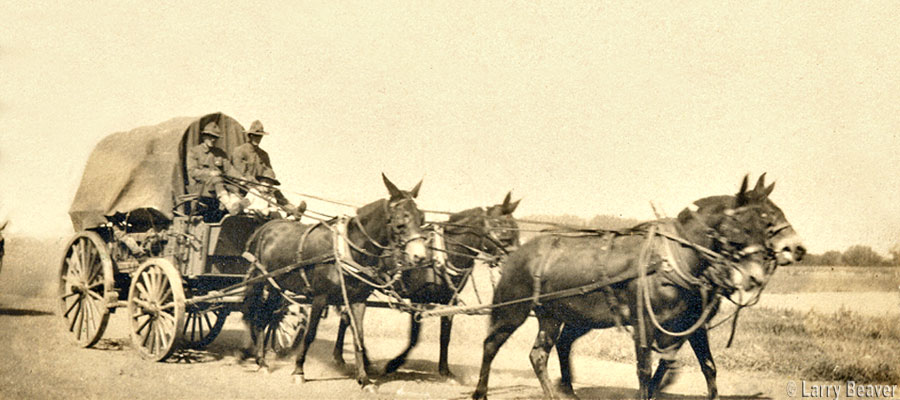 Henry Beaver To Drivers Left
| | |
| --- | --- |
| | |
| Satchell And Beaver - Sending Messages | Henry Beaver On Left With Watermelon |
---
* New Scans Courtesy of Larry Beaver - December 2012 *
---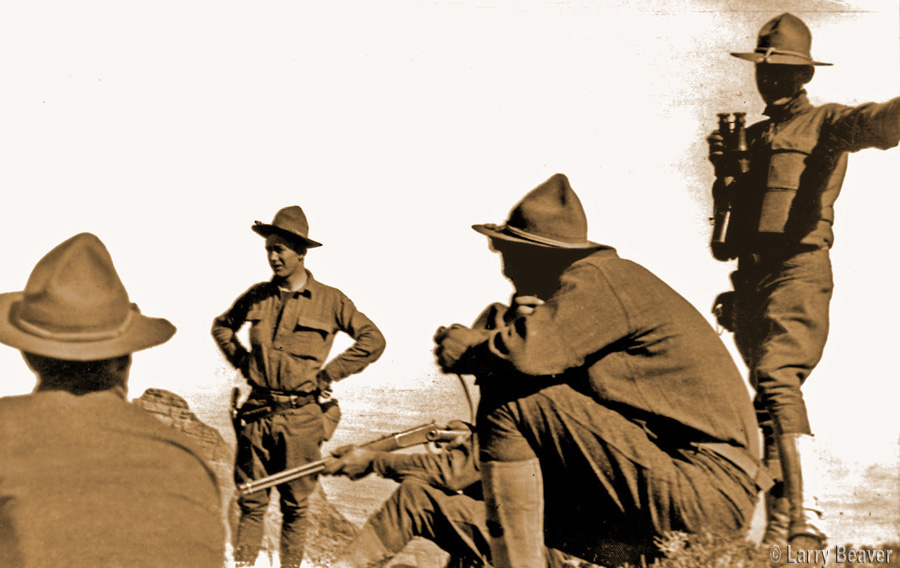 Sargent Henry Beaver on a mountain top with 4 other men. Henry is the one with his hands on his hips.
Note the gun belt worn like a western cowboy. Seated on the ground one of the men is holding a Winchester Model
1894 lever action rifle with a saddle ring. These rifles were not standard US Army issue but a few were issued for special unites.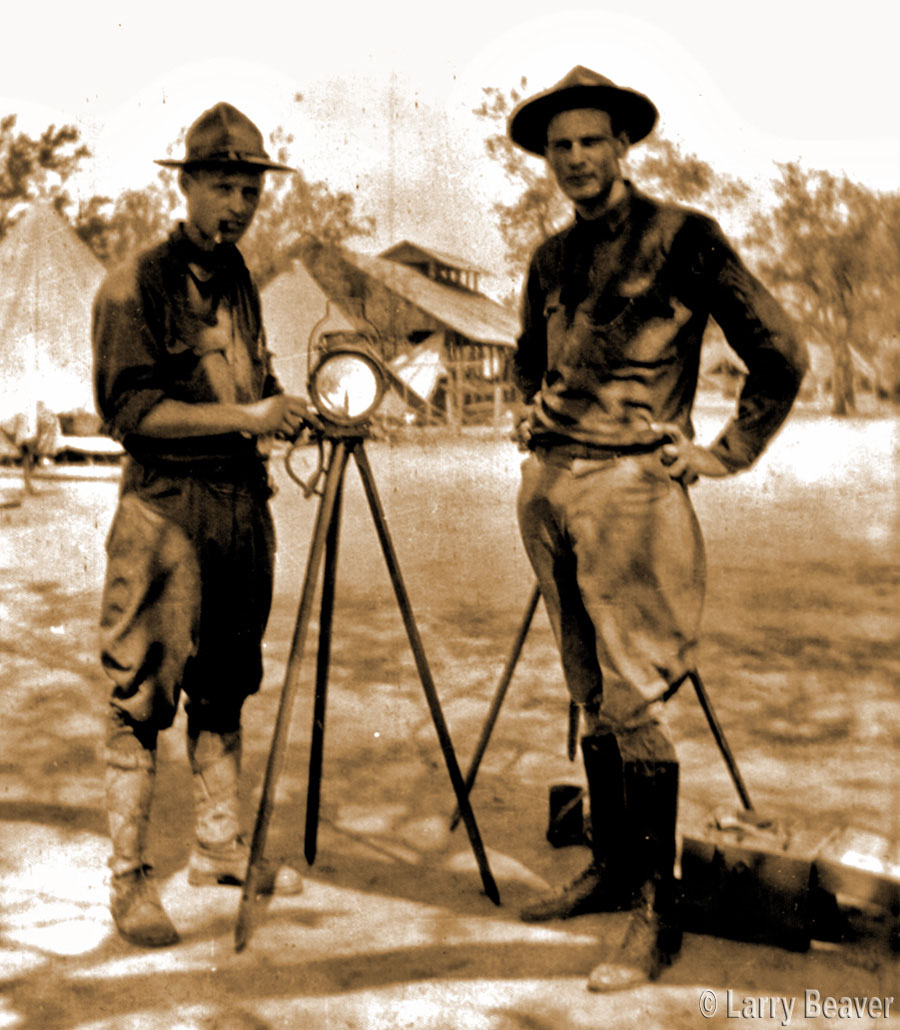 Sargent Andrew Olsen On Left With Heliograph
Scans Donated by Larry Beaver
---
Acknowledgments: I wish to express my sincere appreciation to Larry Beaver for donating his
scanned photographs. These pictures belonged to his father, Henry Beaver. Thank you very much Larry
for sharing these pictures with everyone and for helping me to preserve the history of Camp Cody.
I do not own any of the actual Photographs or items on this Camp Cody Web site.