Camp Cody - Edwin Earl Blake
* Photographs Courtesy of Heidi Blake *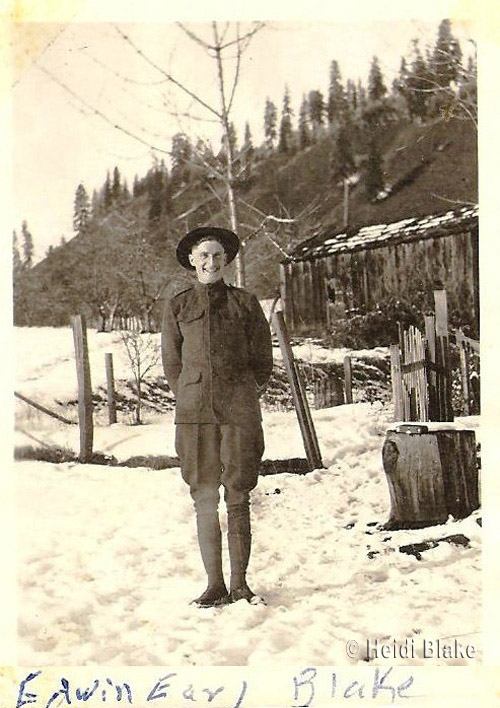 Edwin Earl Blake from Harmany Hights, Idaho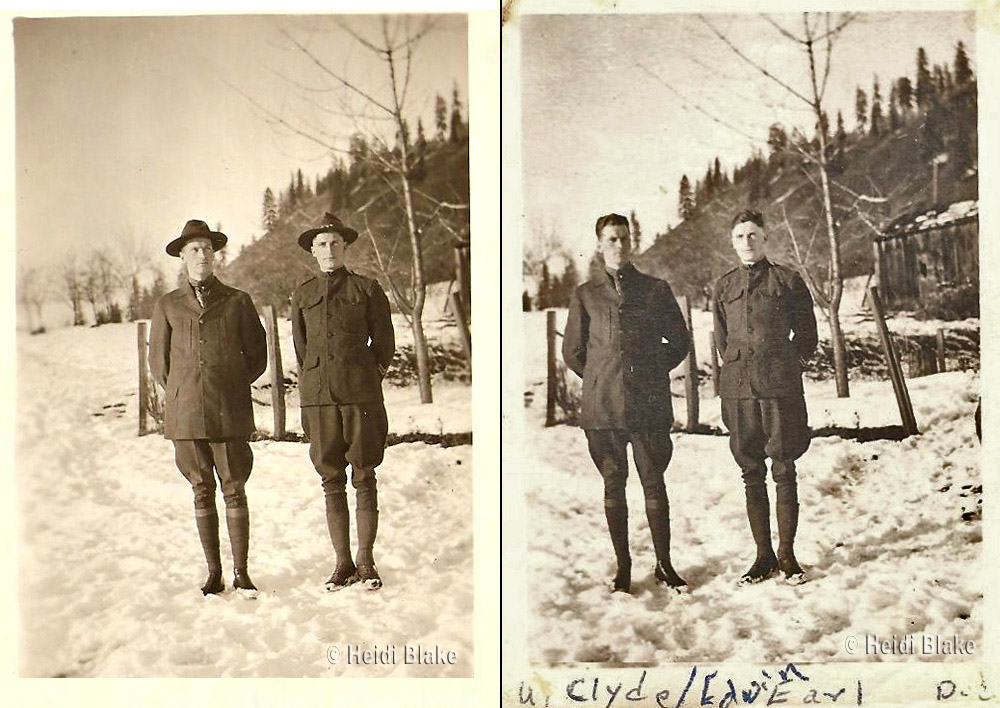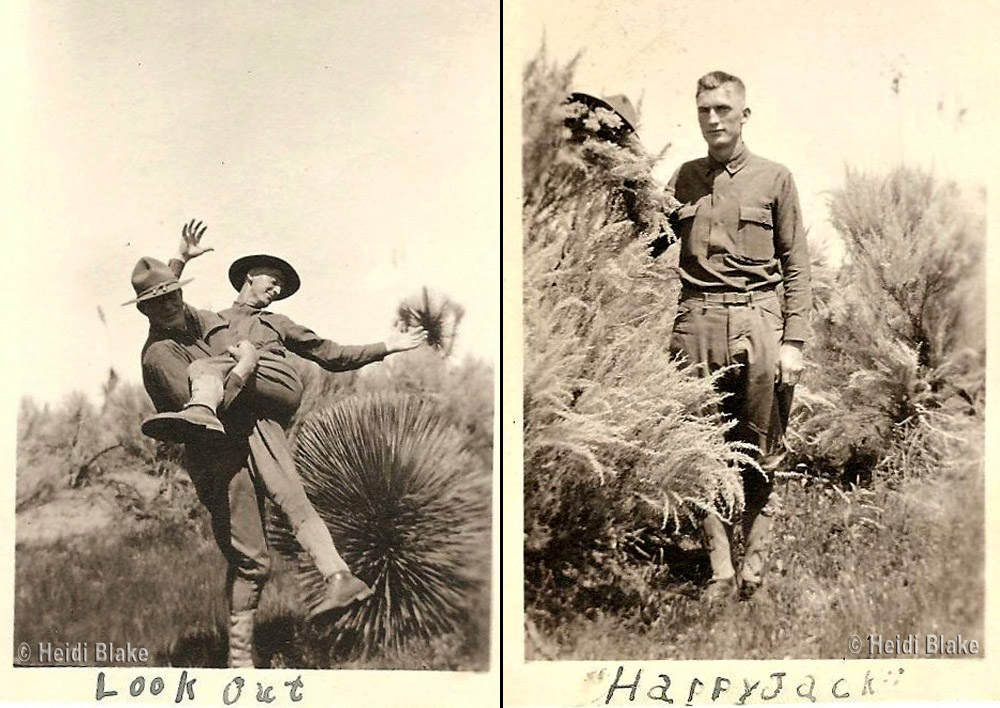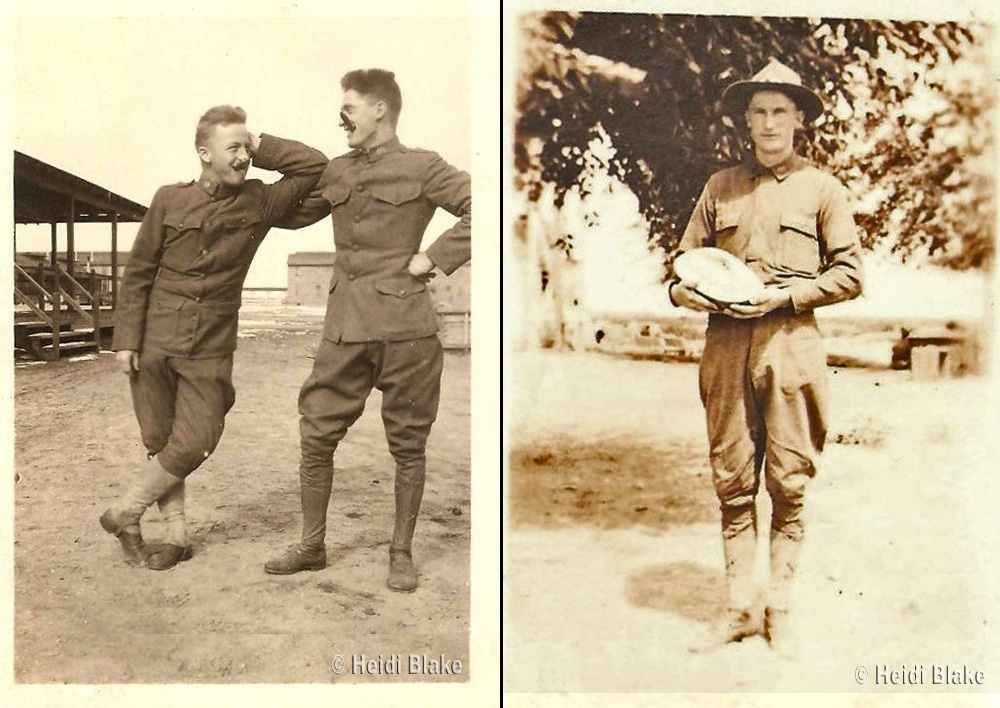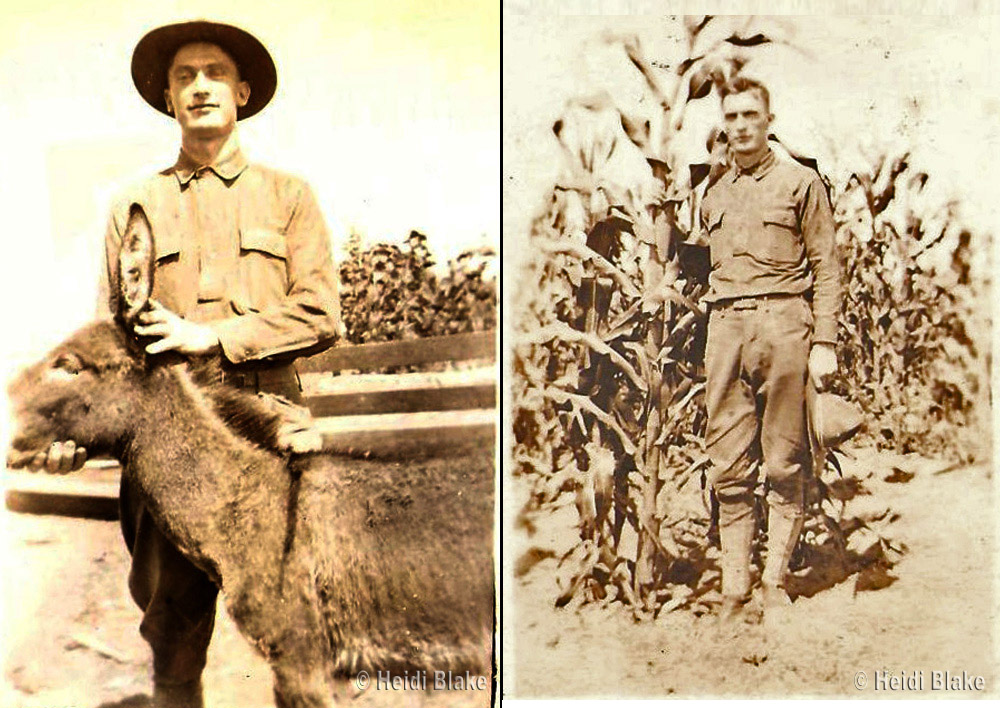 34th Sandstorm Living Emblem Postcards - No 1 and No 2

This unique picture was obtained by assembling about 11,000 men of the Thirty-fourth Division, popularly known as the "Sandstorm Division," at Camp Cody, Deming, N.M. The distance from top to bottom of the design is 485 feet. The design in outline represents the Spanish water bottle (Olla) much used in the desert regions of the Southwest. The buffalo skull is in honor of William F. Cody ("Buffalo Bill"), for whom the camp was named.

The meaning of "34" is obvious, while the three words, "Duty, Honor, Country," are the motto of the division. The name "Sandstorm" applied to this former National Guard unit does not refer to the frequent high winds so characteristic of the Southwest, but to the energy and irresistible force latent in the united efforts of the hosts assembled, which will in action drive confusion into the enemy opposing their advance.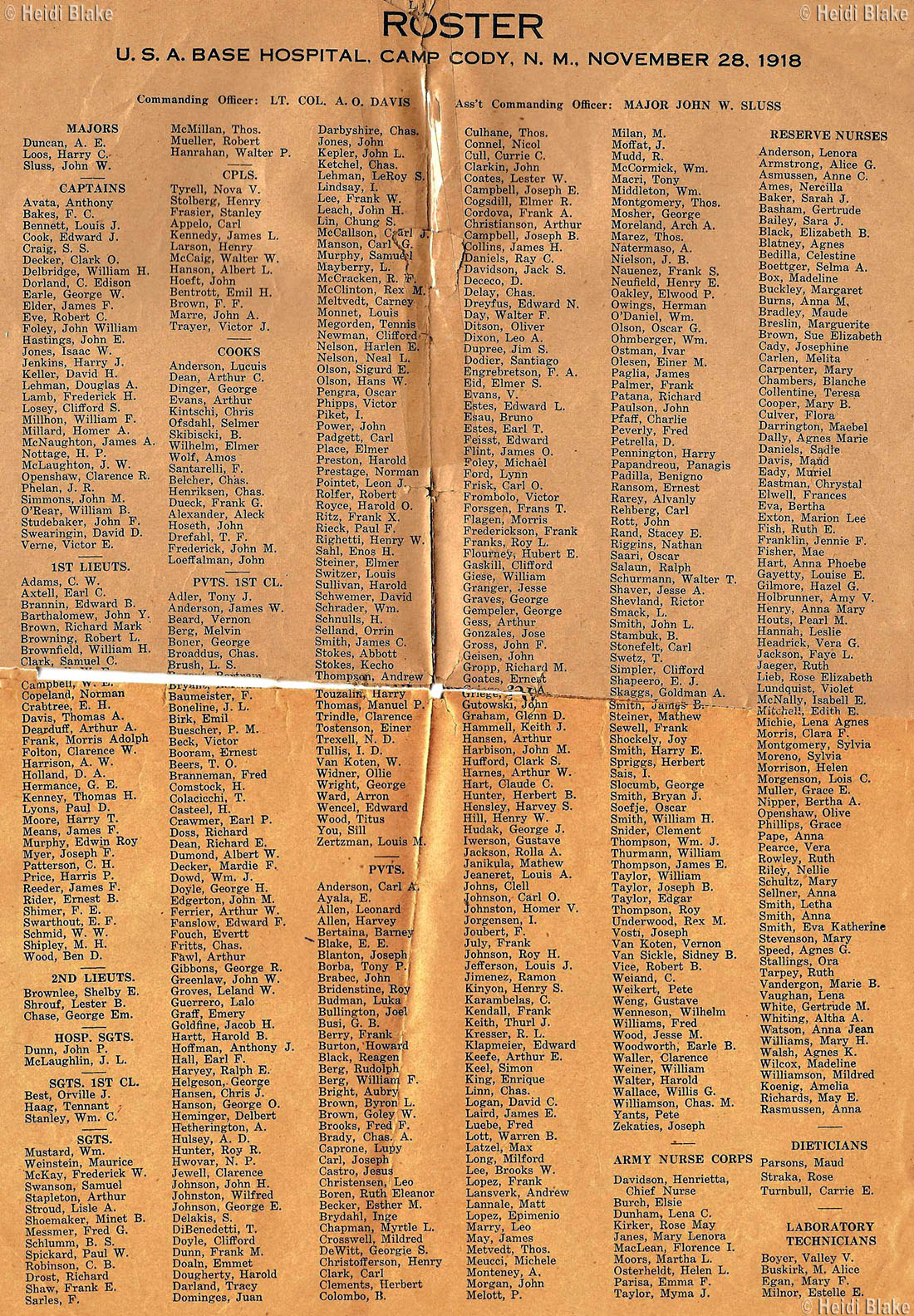 Roster - U.S.A. Base Hospital, Camp Cody, New Mexico - November 28, 1918
---
Acknowledgments: I wish to express my sincere appreciation to Heidi Blake for
donating these scanned photographs. The pictures belonged to Heidi's Grandfather, Edwin Earl Blake.
Thank you very much Heidi for sharing these pictures with everyone and for helping me to preserve the
history of Camp Cody. I do not own any of the actual photographs or items on this Camp Cody Web site.