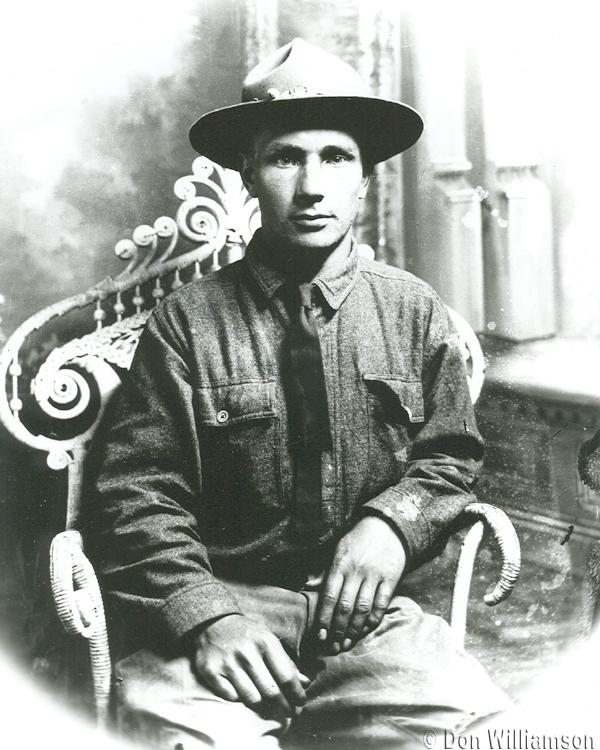 Studio Portrait of Army Soldier at Camp Deming, New Mexico
Scans Donated by Don Williamson
Studio Portrait of Army Soldier at Camp Deming, New Mexico
Scans Donated by Don Williamson
Studio Portrait of Army Soldier at Camp Deming, New Mexico
Scans Donated by Don Williamson
Studio Portrait of Army Soldier at Camp Deming, New Mexico
Scans Donated by Don Williamson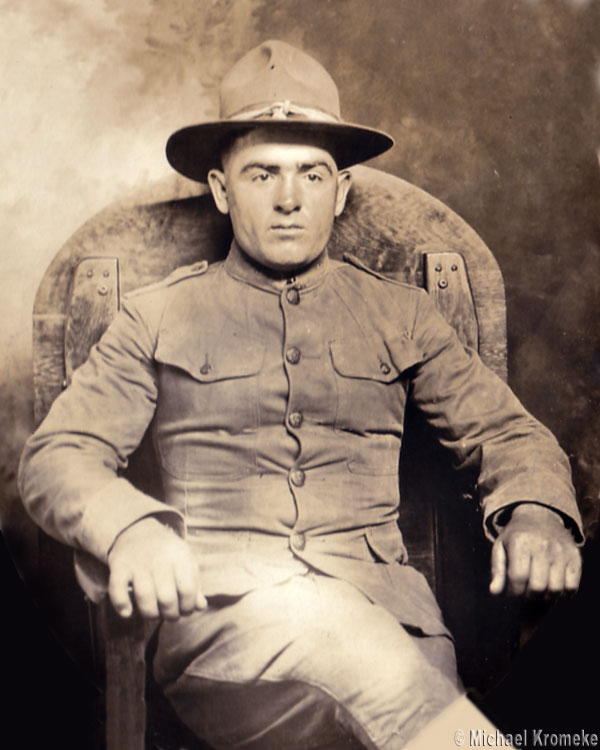 Studio Portrait of Army Soldier at Camp Deming, New Mexico
Studio Portrait of Army Soldier at Camp Deming, New Mexico
Scanned Image Courtesy of Don Williamson
Studio Portrait of Army Soldier at Camp Deming, New Mexico
Camp Deming was renamed Camp Cody on July 20, 1917
Scanned Image Courtesy of Don Williamson
Studio Portrait of Army Soldier at Camp Deming, New Mexico
Camp Deming was renamed Camp Cody on July 20, 1917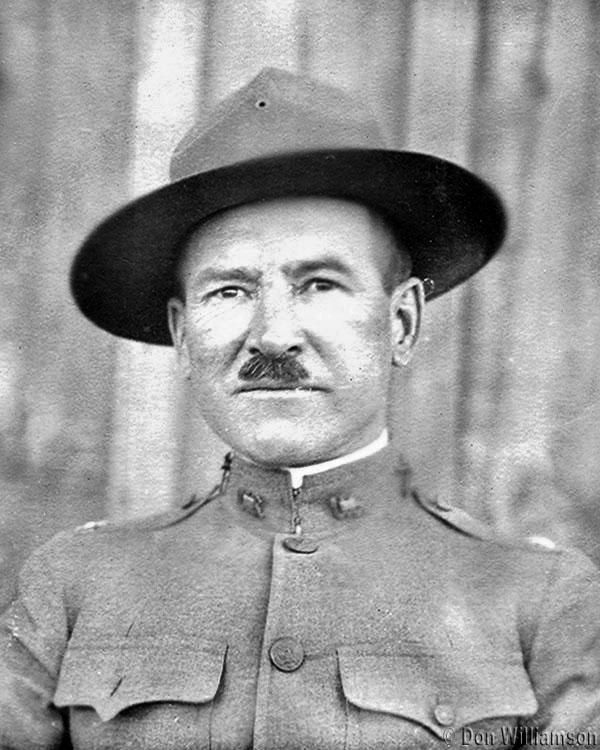 Col. W.T. Mollinson Commanding Officer
Scanned Image Courtesy of Don Williamson
Studio Portrait of Army Soldier at Camp Cody, New Mexico & His Sweetheart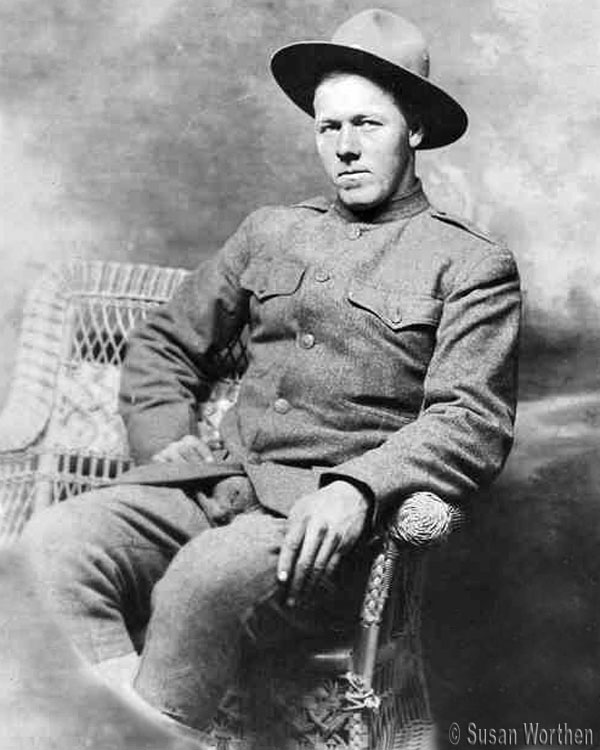 Carlos Worthen of Vinton, Iowa at Camp Cody
Scan Donated by Susan Worthen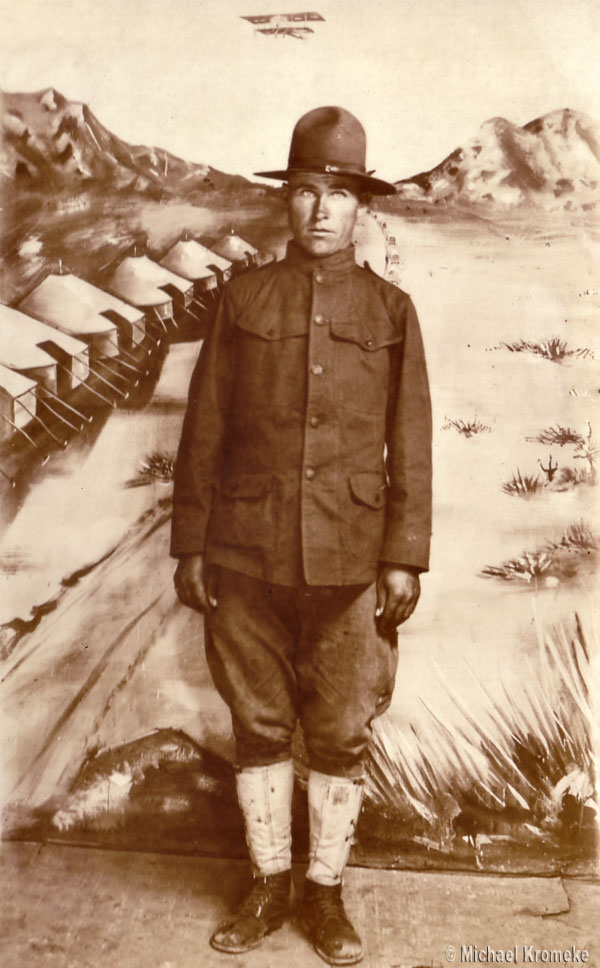 Studio Portrait of Army Soldier at Camp Deming, New Mexico
Studio Portrait of Army Soldier at Camp Deming, New Mexico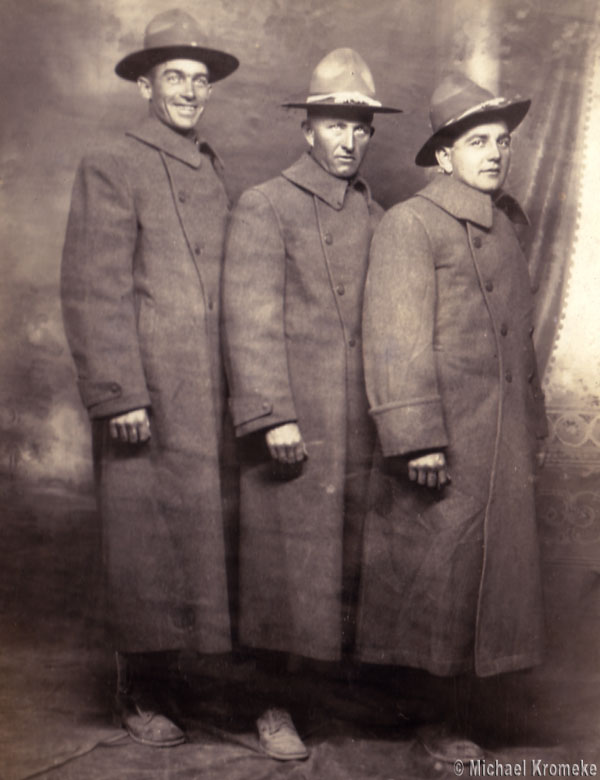 Studio Portrait of Three Army Soldiers at Camp Cody, New Mexico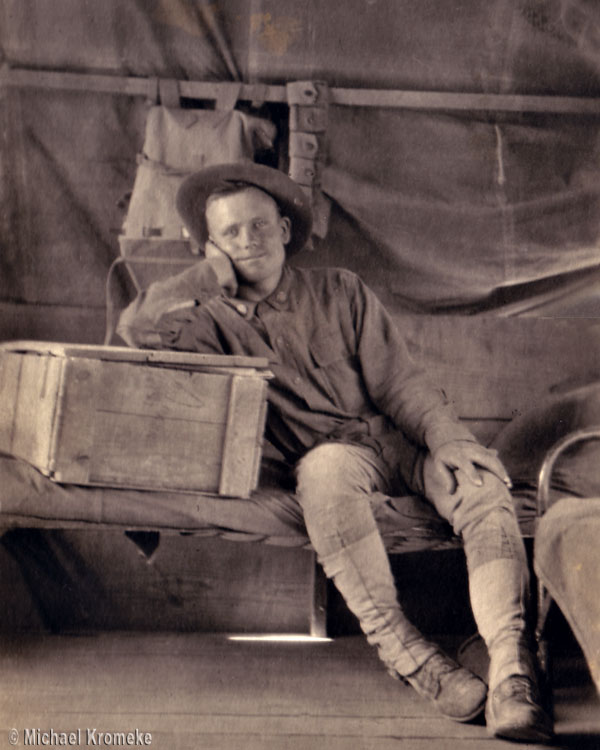 Photograph of Army Soldier at Camp Cody, New Mexico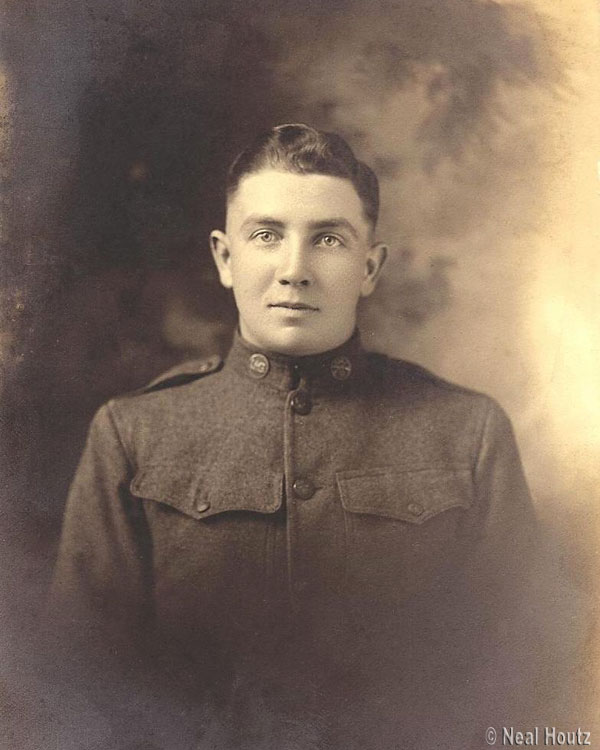 Clarence Ira Houtz - Stationed at Camp Cody, New Mexico
from September 15, 1917 until June 15, 1918
Scan Donated by Neal Houtz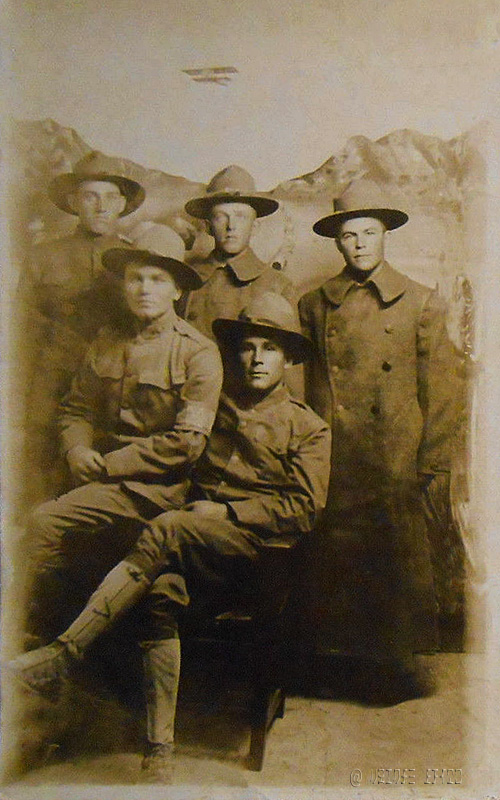 Five Camp Cody Soldiers, Deming, New Mexico
Clarence Ira Houtz and Members of the Band at Camp Cody.
Scan Donated by Neal Houtz
Neal Houtz's Grandfather, Clarence Ira Houtz, was stationed at Cody from
September 15, 1917 until June 15, 1918 and was a member of the Band (played the Clarinet).
Notes from his hometown (Verdon, Nebraska) Band Program in about 1920 ...


"Clarence Ira Houtz was born in Verdon, Nebraska on July 29, 1897. He was educated in the local schools finishing the 12th grade, being one of the first 12th grade graduates. After finishing school he went to Lincoln where he was a Street Car Conductor until he enlisted July 15, 1917 at Auburn, in Company D. 134th Infantry and was sent to Camp Cody, New Mexico on September 15th where he stayed until June 15, 1918. He was then sent to Camp Merritt and June 29th he sailed for France where he served with the honored 26th Division Headquarters Band playing the clarinet. He has received his Medal of Distinction for the battles of St. Mihiel (12-19 September, 1918), Meuse, and Argonne Forest (September 26 - November 11, 1918), three of the hardest fought battles of the war and was discharged in May 1919. He was one of the first members of the band and has played the clarinet all of the time. Like the rest of the band he is a musician and also a hero. A first class fellow."