Camp Cody - Albert William Dumond
* Photographs Courtesy of Diana D. Glass *
Albert William Dumond and His X-Ray Machine - Camp Cody - Deming, New Mexico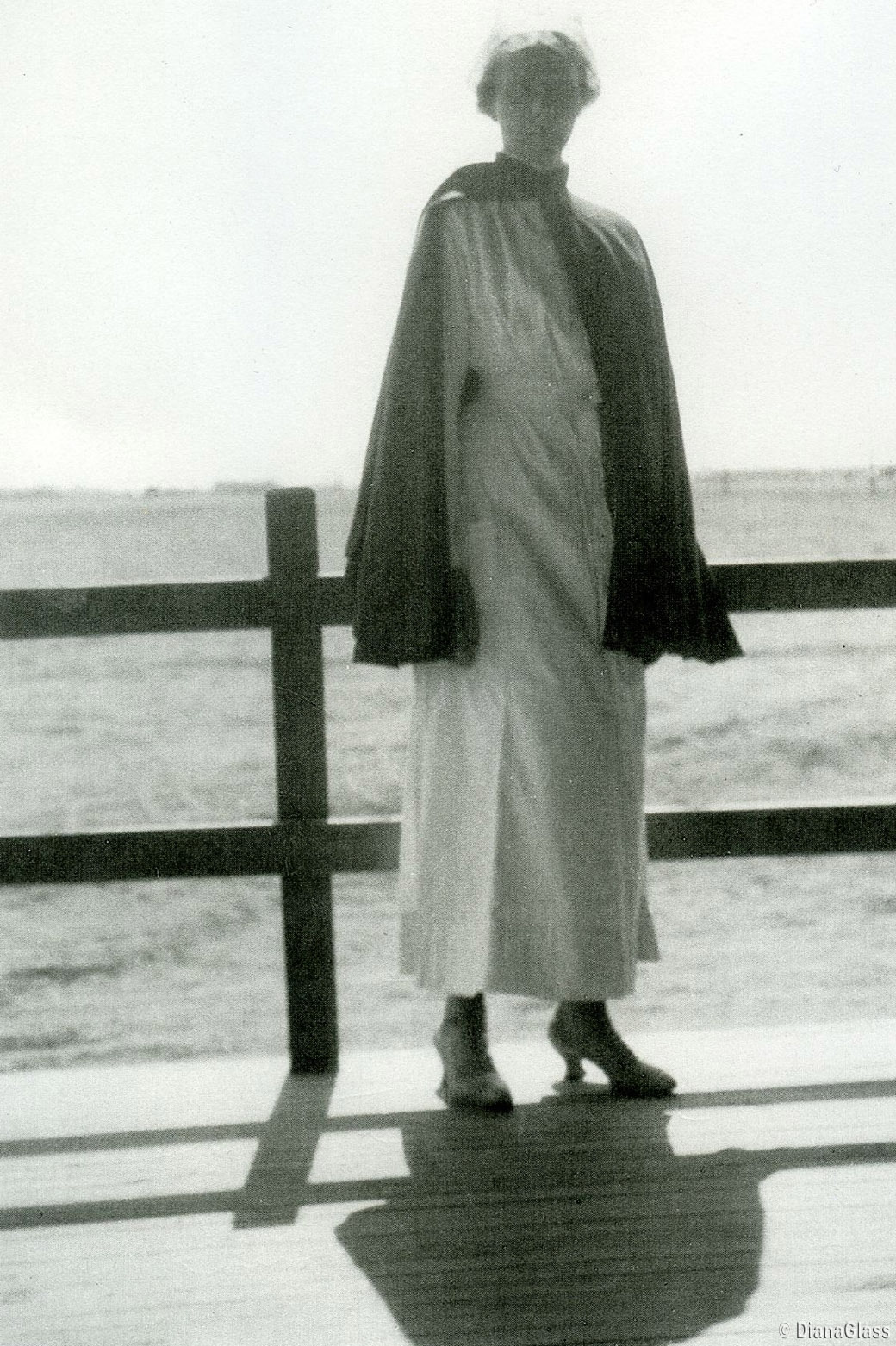 Jenny Franklin Fayette - Camp Cody Nurse - Deming, New Mexico
Married Corporal Albert William Dumond


Camp Cody Nurses (Left) - Four Camp Cody Soldiers (Right) - Albert William Dumond Collection - Camp Cody - Deming, New Mexico
Albert William Dumond Collection - Camp Cody - Deming, New Mexico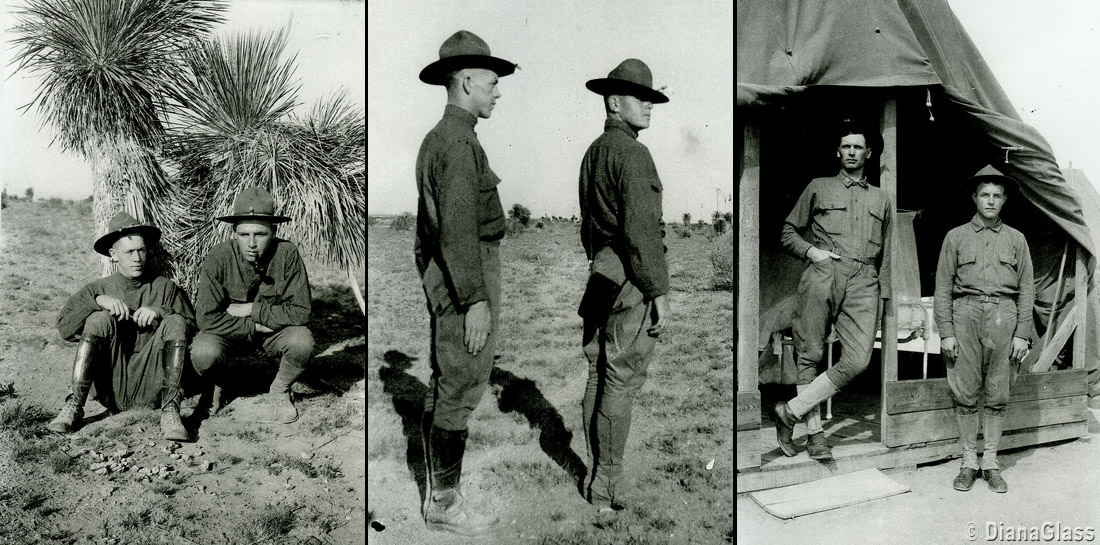 Albert William Dumond Collection - Camp Cody - Deming, New Mexico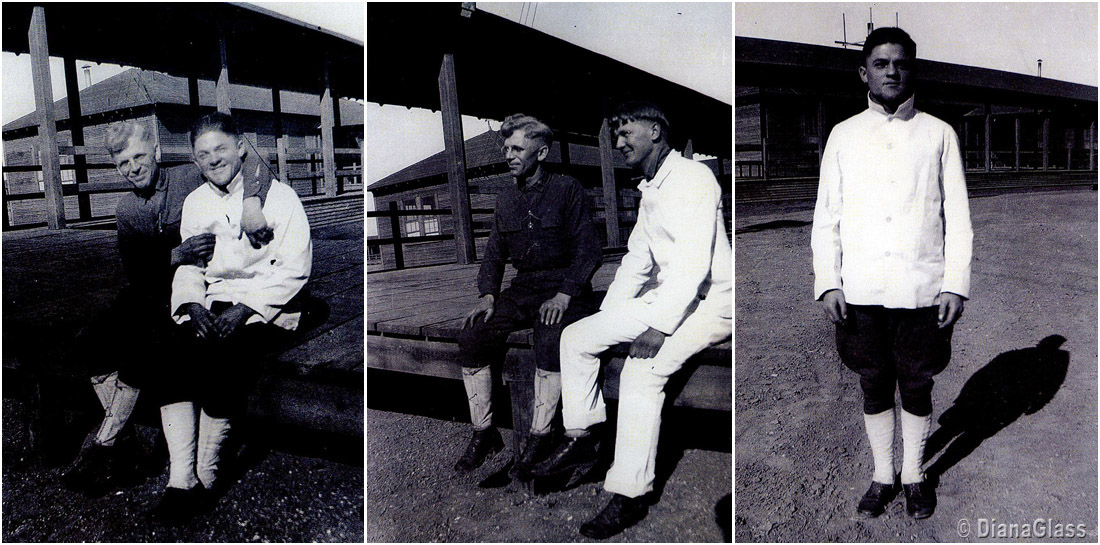 Albert on Left in First Two Photos - Albert William Dumond Collection - Camp Cody - Deming, New Mexico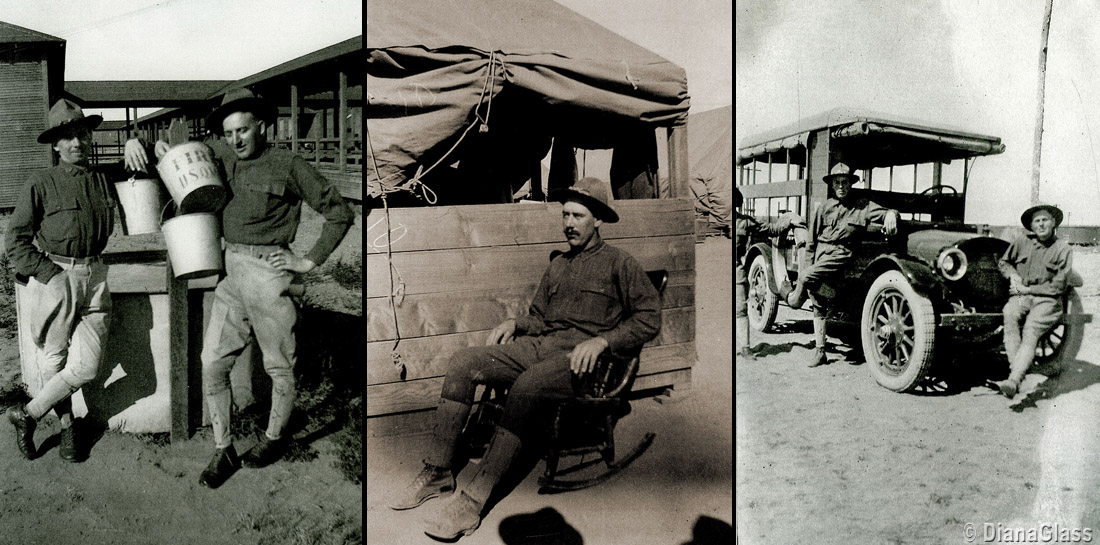 Albert William Dumond Collection - Camp Cody - Deming, New Mexico
Snow Storm of Jan 12, 1918 in Middle Photo - Albert William Dumond Collection - Camp Cody - Deming, New Mexico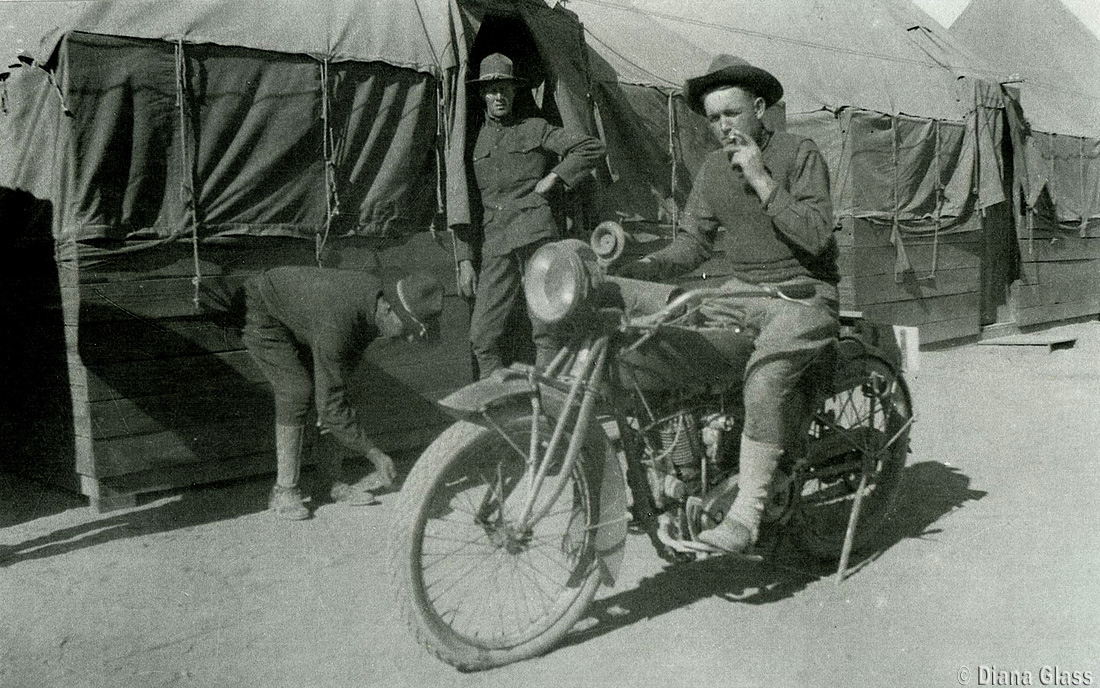 Camp Cody Soldier on Motorcycle - Albert William Dumond Collection - Camp Cody - Deming, New Mexico
Camp Cody Soldiers Waiting for a Group Picture - Deming, New Mexico - Albert William Dumond Collection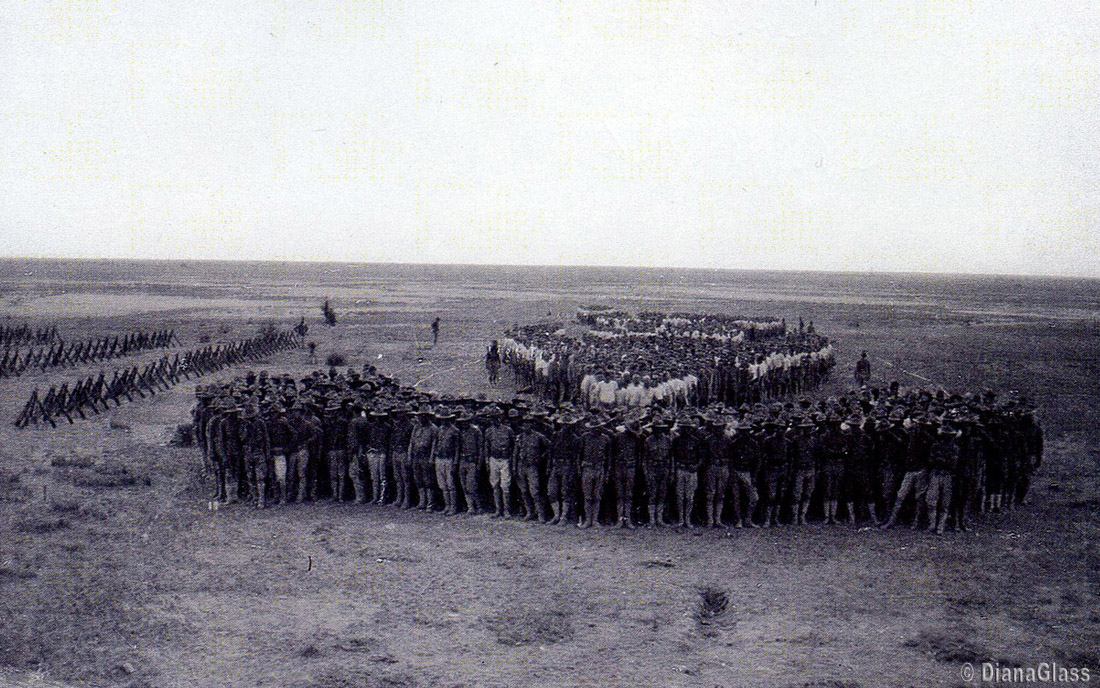 Camp Cody Soldiers Waiting for a Group Picture - Deming, New Mexico - Albert William Dumond Collection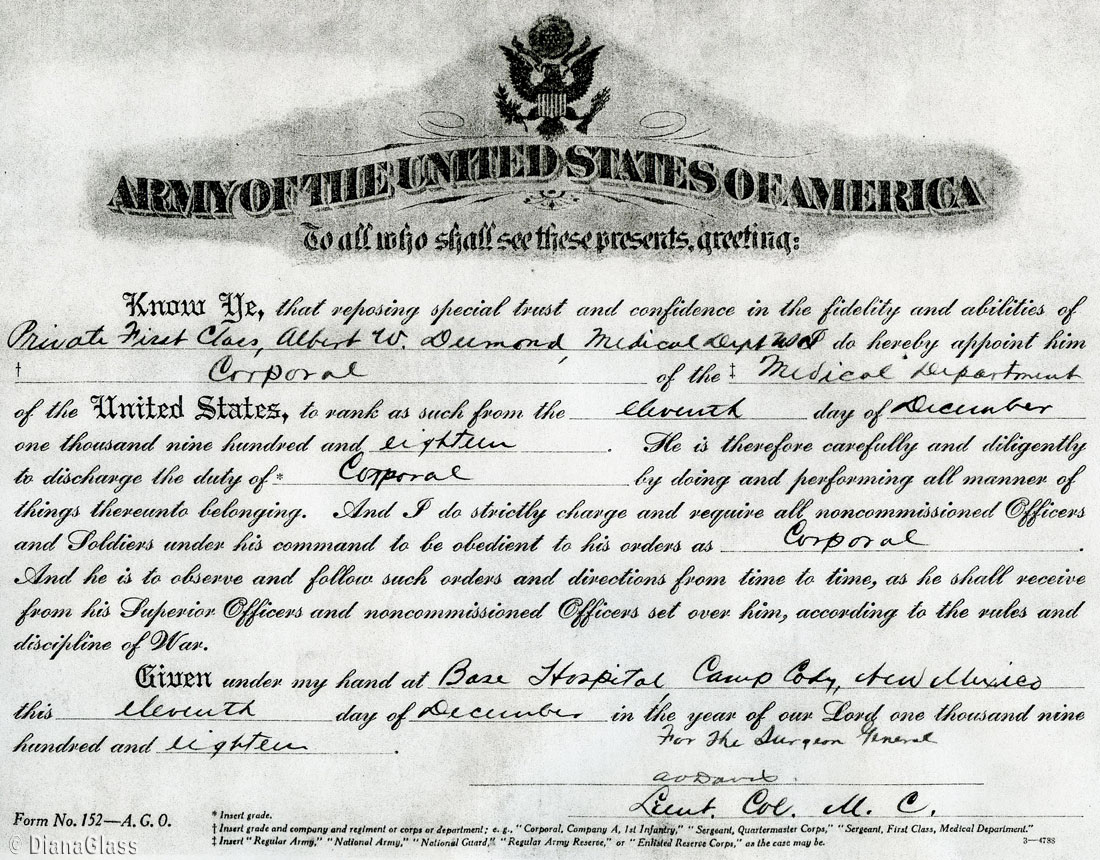 ---
Acknowledgments: I wish to express my sincere appreciation to Diana D. Glass for
donating these scanned photographs. The pictures belonged to her Grandfather Albert William
Dumond. Thank you very much Diana for sharing these pictures with everyone and for helping me to
preserve the history of Camp Cody. I do not own any of the actual photographs or items on this Camp Cody Web site.