Camp Cody - Adolph Russ Westphal
* Scans Courtesy of Ward Ryan *
Born May 5, 1892, San Francisco, California - Died April 19, 1964, San Francisco, California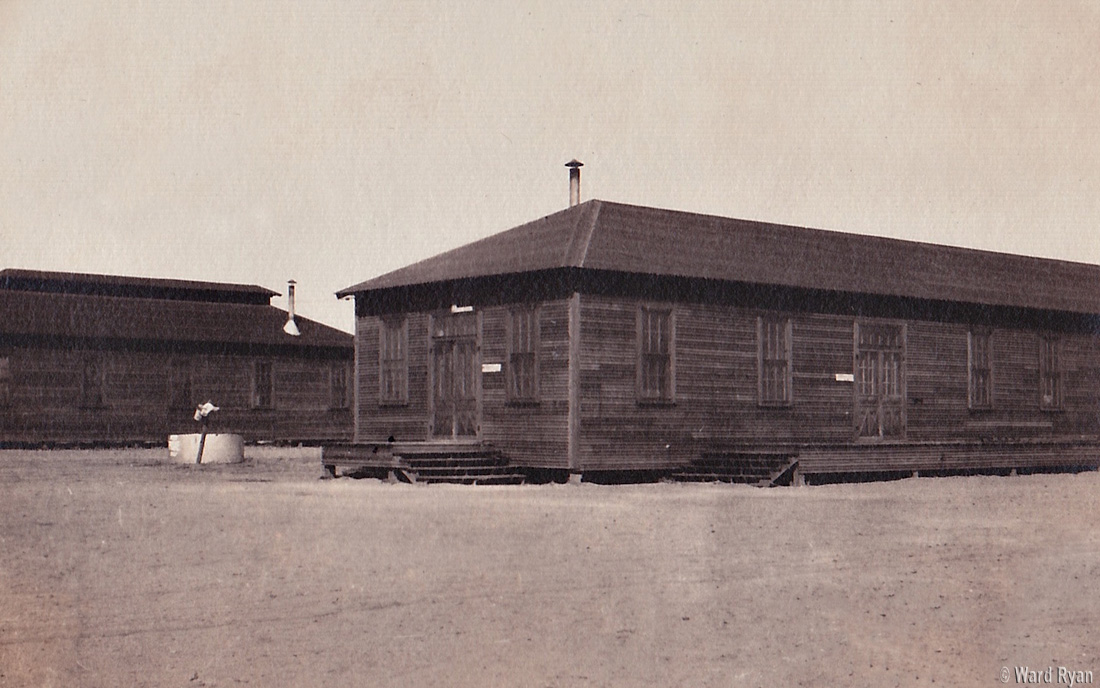 Return to Secretary of State - Election Bureau
Peace Headlines on Newspapers
This photo is of the American Red Cross Swimming Pool on Camp Cody.
The swimming pool located downtown on the corner of Spruce and Eight Street was erected in 1918,
and, $20,000 went into the facility. Unfortunately for the soldiers, the swimming pool was completed after
the war. Only soldiers who demolished the camp enjoyed it. The government turned over the pool to the city.
Deming residents swam in the pool until the 1990s, when Sam Baca Aquatic Center was erected.

Above Caption is from Laura Krol's book (Deming (Images of America)
Camp Cody Prison Stockade
---
Snow was on the ground from January 10 thru 12, 1918
Snow was on the ground from January 10 thru 12, 1918
---
Acknowledgments: I wish to express my sincere appreciation to Ward Ryan for donating
these scanned photographs. The pictures belonged to Ward's Grandfather, Adolph Russ Westphal.
Thank you very much Ward for sharing these pictures with everyone and for helping me to preserve the
history of Camp Cody. I do not own any of the actual photographs or items on this Camp Cody Web site.